Choose Quality. Choose Comfort. Choose the Family That Cares.
The Best Home Comfort Possible
Providing HVAC and Plumbing Services to Blanchard, Norman, Moore, Oklahoma City, & Edmond
Plumbing, Heating, and AC Specialists in the Oklahoma City Metro
Yarbrough and Sons is a family-owned and operated business. We are not only dedicated to outstanding service but our technicians are trained and experienced OKC heating & air conditioning professionals. We are committed to ensuring you and your family enjoy a comfortable home, no matter the weather.
Need HVAC Replacement in OKC?
Today's AC and heating systems are more efficient, reduce energy costs, and last longer. We know how important it is that your home is comfortable in all four seasons because we feel the same way. Our customers trust us to keep their Oklahoma HVAC systems optimized, up-to-date, and cost-efficient. We've built hundreds of lasting relationships throughout our local communities – through reliable heating and AC services in OKC. We won't try to sell you something you don't need, but when the time comes, we can work with your budget and offer affordable financing options.
Free Estimates
We provide free estimates for everything from minor repairs to extensive replacements. We'll walk you through all your options, ensuring you make informed decisions about your home. Transparency at every step is our top priority.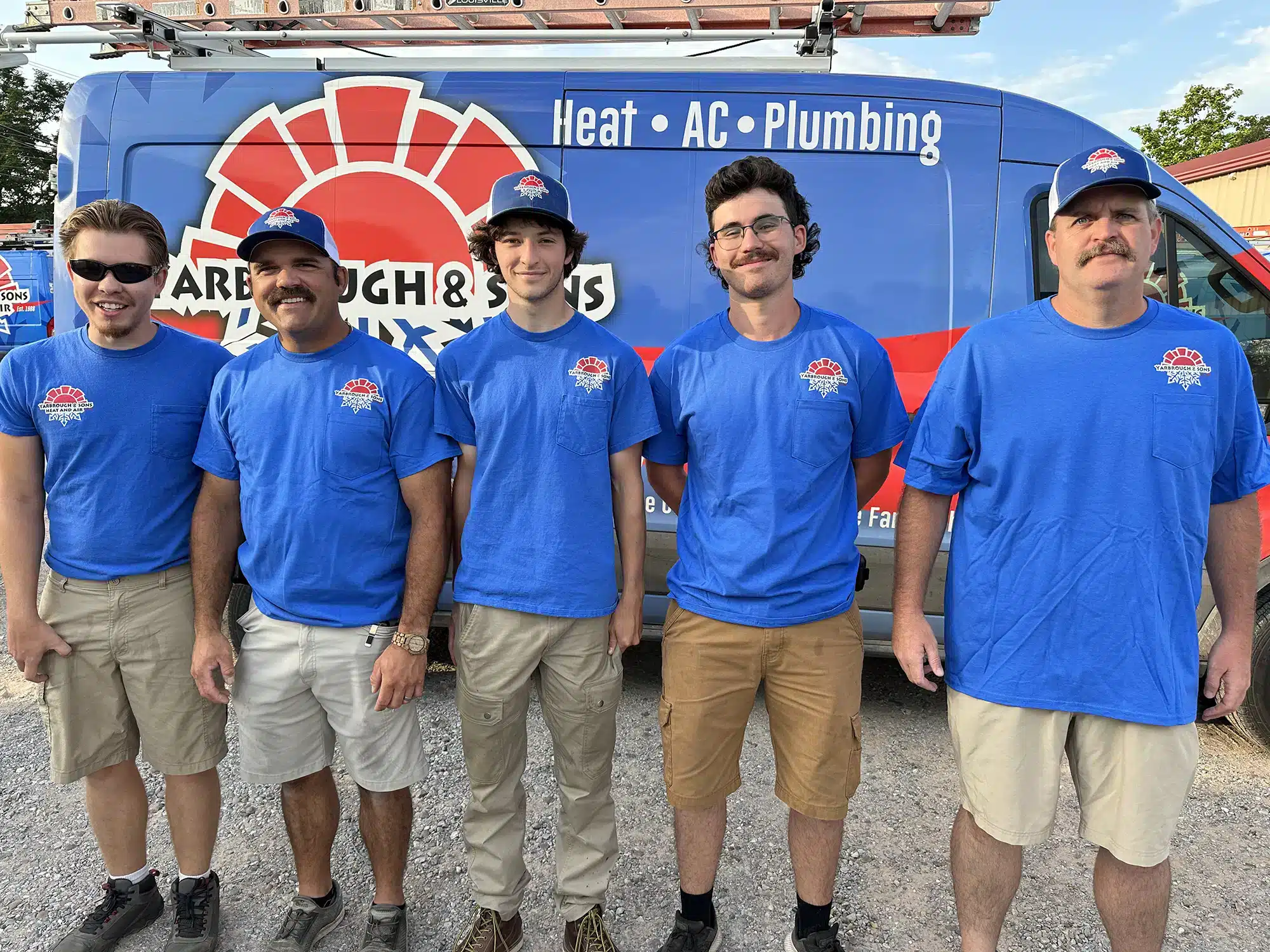 Our Virtues
We will

ALWAYS

do right by our customers.
We look for ways to go above and beyond.
We will leave everyone and everything better than we found them.
We are honest at all times with our

our team, our customers, and our suppliers.

We strive to raise the bar of customer care within the Home Service Trades.
We are not satisfied until our customers are.
Our Customers Love Us
4.9 Stars | 800+ Google Reviews
Our Customers Love Us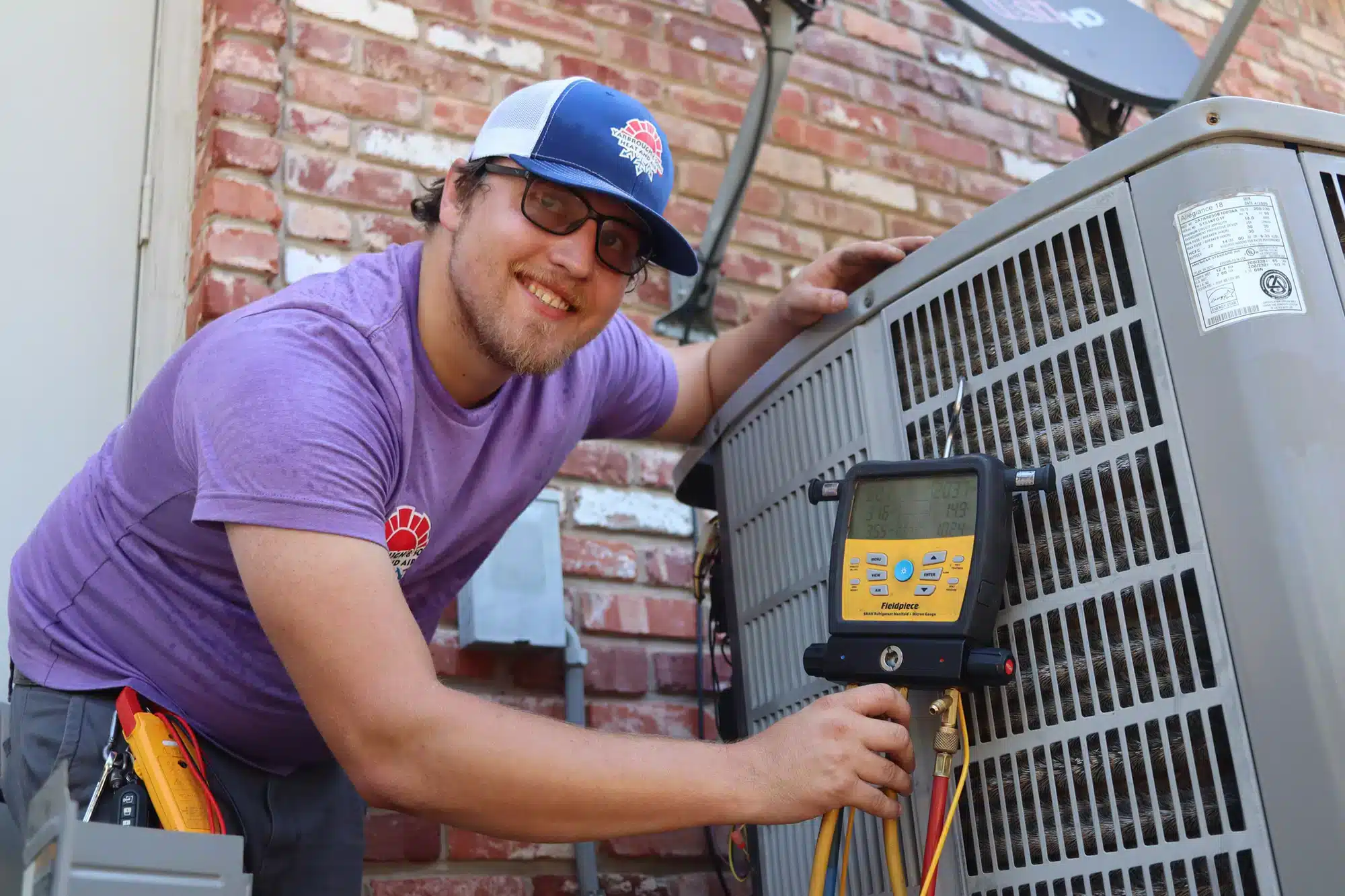 About Us
Why Call Our Oklahoma City HVAC Experts?
Because you value competence, courtesy, efficiency, and clear communication, when you need help with your home or commercial HVAC system, or plumbing we're just a phone call away.
Because we offer FREE whole home AC advising.
Because we are there for you in an emergency – anytime.
Because your neighbors did, and they love us.
Because our rates are competitive, and our services are top quality.
Because you are tired of looking for a Home Service company you can trust.</li>
If you're in Blanchard, Norman, Newcastle or anywhere in the Oklahoma City metro area, Yarbrough & Sons is ready to serve you. Our skilled heating, air conditioning, and plumbing technicians are available for immediate assistance. Whether you're in Tuttle, Mustang, Yukon, Moore, or any surrounding areas, we're here for all your HVAC and plumbing needs. From installations to repairs and maintenance, we take pride in providing top-notch services. As our family of satisfied customers grows, we invite you to join us. Contact us today for a free estimate, and let's ensure your home stays comfortable and energy-efficient throughout the seasons.
Why Choose Yarbrough & Sons?
Family Owned & Operated
Trusted & Highly Rated Service
Responsive & Timely Service
Proudly Serving Communities Throughout The Oklahoma City Area
Our Service Area