Choose Quality. Choose Comfort. Choose the Family That Cares.
AC Maintenance
Family Owned & Operated
Trusted & Highly Rated Service
Responsive & Timely Service
Family Owned & Operated

Trusted & Highly Rated Service

Responsive & Timely Service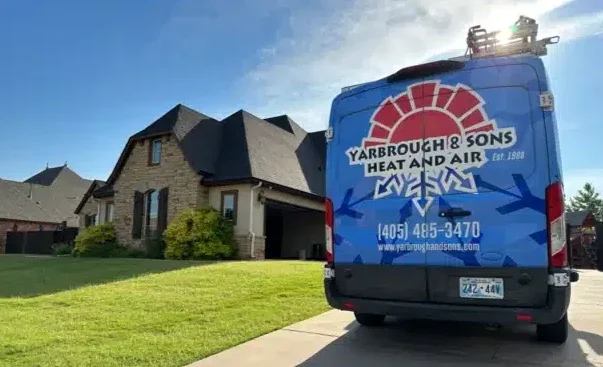 Air Conditioning Maintenance in Oklahoma City, OK
Affordable And Reliable OKC Air Conditioning Maintenance
When it comes to ensuring your home remains a comfortable haven, you can rely on the expertise of Yarbrough & Sons for exceptional air conditioning maintenance in Oklahoma City. Our dedicated team is committed to providing you with the best service possible, ensuring your AC unit is in prime condition to keep you cool throughout the year. Count on us to deliver prompt and effective solutions that will have your AC running at its best.
Benefits of AC Maintenance in Oklahoma City
Regular AC maintenance is akin to giving your car a tune-up. Just as your vehicle needs routine care, so does your air conditioning system. Partnering with a trusted Oklahoma City air conditioning company like Yarbrough & Sons offers several valuable benefits:
Consistent Cooling: A well-maintained AC system delivers consistent cooling throughout your home, eliminating uncomfortable hot spots.
Energy Savings: Our comprehensive AC maintenance ensures that your system operates at peak efficiency, reducing energy consumption and lowering your utility bills.
Prevent Costly Repairs: By identifying potential issues early during AC maintenance in Oklahoma City, we can address them before they escalate into major, costly problems.
Cost Savings: A more efficient AC unit translates to less strain on your wallet when the energy bill arrives.
Our Thorough Oklahoma City AC Maintenance Checklist
Investing in regular AC maintenance is an investment in your comfort. When you choose Yarbrough & Sons for AC maintenance in OKC, you can expect a comprehensive range of services that includes:
Visual Inspection: Our experts will visually inspect all visible parts of your HVAC system to catch any potential issues.
Comprehensive Testing: Each component of your AC unit will be thoroughly tested to ensure proper functionality.
Thorough Cleaning: We'll clean your AC unit and its surroundings to keep it running smoothly.
Filter Replacement: We'll replace your filters to ensure clean air and optimal system performance.
If any issues are detected during maintenance, we'll provide you with a detailed report and collaborate with you to find the best solutions for your needs.
Schedule Your Oklahoma City AC Maintenance Today
Don't wait for the next heatwave to make sure your AC is up to the challenge. Schedule your AC maintenance in OKC today to ensure reliable cooling when you need it most. Yarbrough & Sons is ready to provide you with exceptional service that will keep your AC in peak condition. Contact us now to ensure your comfort all year round!
Book Online
Book Online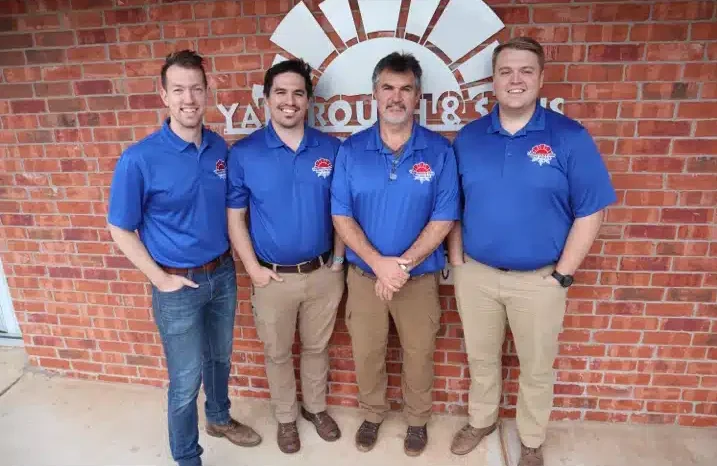 Contact Us for Emergency Air Conditioning Services
If you find yourself in need of emergency air conditioning services in OKC, don't hesitate to contact Yarbrough and Sons. Our experienced technicians are available round the clock to restore your comfort and peace of mind. Call us now, and let us handle your emergency air conditioning needs with efficiency and professionalism.