Serving in Oklahoma City, Norman, Edmond, Yukon & Surrounding Areas
Emergency Services
Family Owned & Operated
Trusted & Highly Rated Service
Responsive & Timely Service
Family Owned & Operated

Trusted & Highly Rated Service

Responsive & Timely Service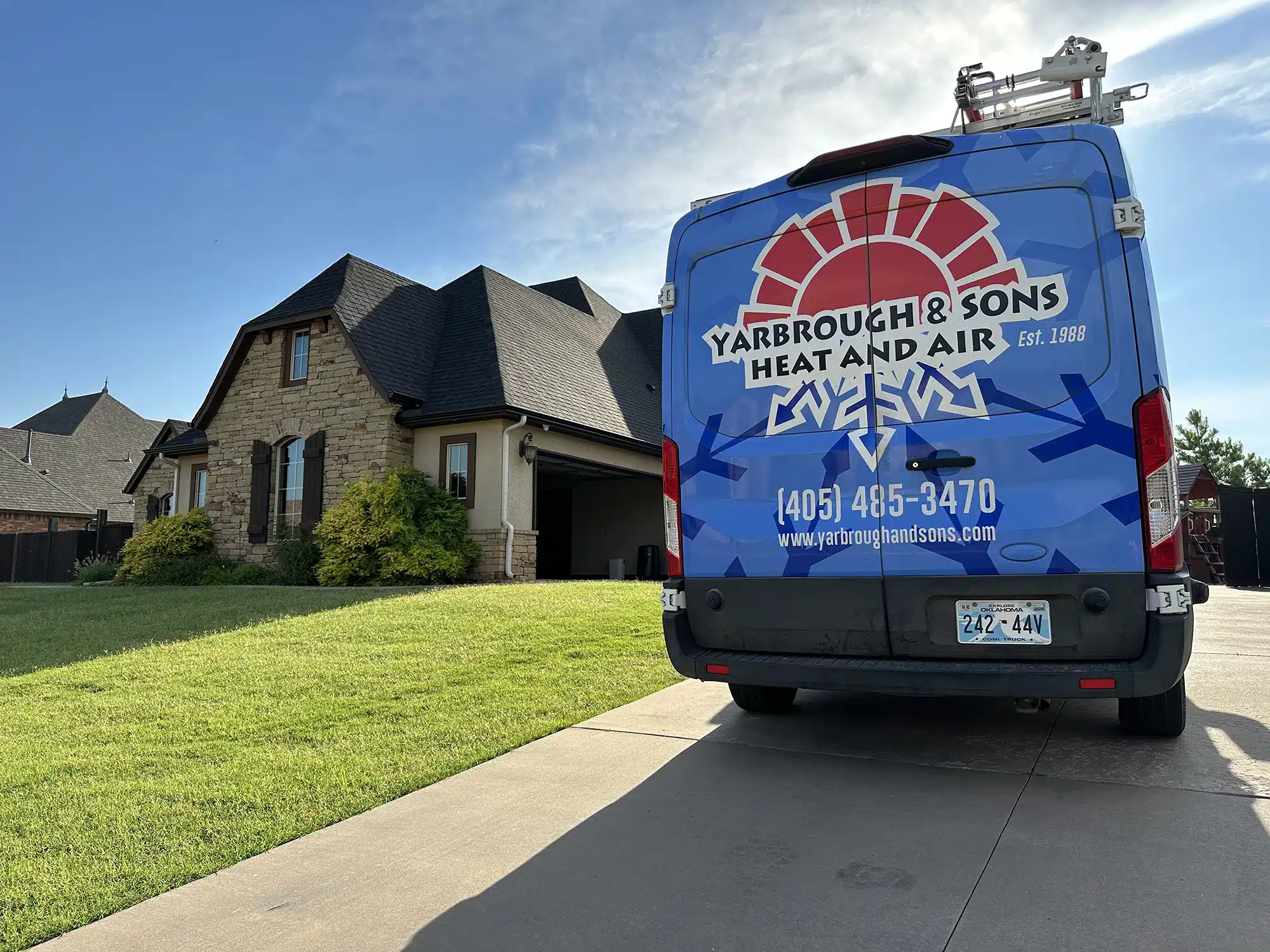 Emergency HVAC Services near Oklahoma City
Fast Emergency AC Repair When You Need It Most
When you have an emergency, you need your problem solved as quickly as possible, and our professional technicians at Yarbrough and Sons will gladly jump in and solve the issue as quickly as possible. Our emergency HVAC services in Oklahoma City and the surrounding areas are geared to meet every need. We even offer financing option to fit your budget, when needed.
When Do I Need Emergency HVAC Repair?
Your HVAC system may not be something you really think about on a day to day basis. That is until you have guests over on a cold winter day and your heater stops working during the visit. But, how can you tell you need repair before the problem happens? Below we have a few signs that you can look for to avoid this very inconvenient situation.
Thermostat Isn't Working
An early indicator that something isn't working on your HVAC is when the thermostat stops working. If you attempt to turn up the thermostat and the AC or your heater doesn't turn on, it may be that your thermostat needs a battery replaced. But, if left unchecked it could turn into a costly repair.
Strange Smells In Your Home
If you notice that their is a funny smell coming from your vent, this is a warning sign that something isn't right with the HVAC system. If you are smelling burning plastic, it could be something more serious then just an air filter replacement. Contact us as soon as you notice these strange smells.
Opposite Air Temperature Is Coming From The Vents
If you turn on your heater and are blasted with cold air or turn on your AC and it's hot air, this is definitely something that will require a professional HVAC technician to address and repair. Contact our experts today for the help you need!
Our Emergency HVAC Services
The last thing you want is an HVAC emergency and no one to call for immediate help. You wake up freezing on a winter morning or get home from work on a summer day only to discover the air conditioner has died hours ago and your home is unbearably hot. When you call Yarbrough & Sons for emergency services, you can expect the following:
You call and our team is ready, listening and asking questions. Sometimes we can even give you advice over the phone that can get your AC or furnace up and running!
The next step is that a professional will be dispatched to your home, having been filled in with the exact details of your emergency. You should know that our service team is highly respected for the quality of their work and ethical character. They will ensure you are confident and at ease as they diagnose and repair the problem.
We can repair or service any brand of equipment and our fully loaded vans have the needed parts 90% of the time so we can fix your AC or heater in one visit.
Book Online
Book Online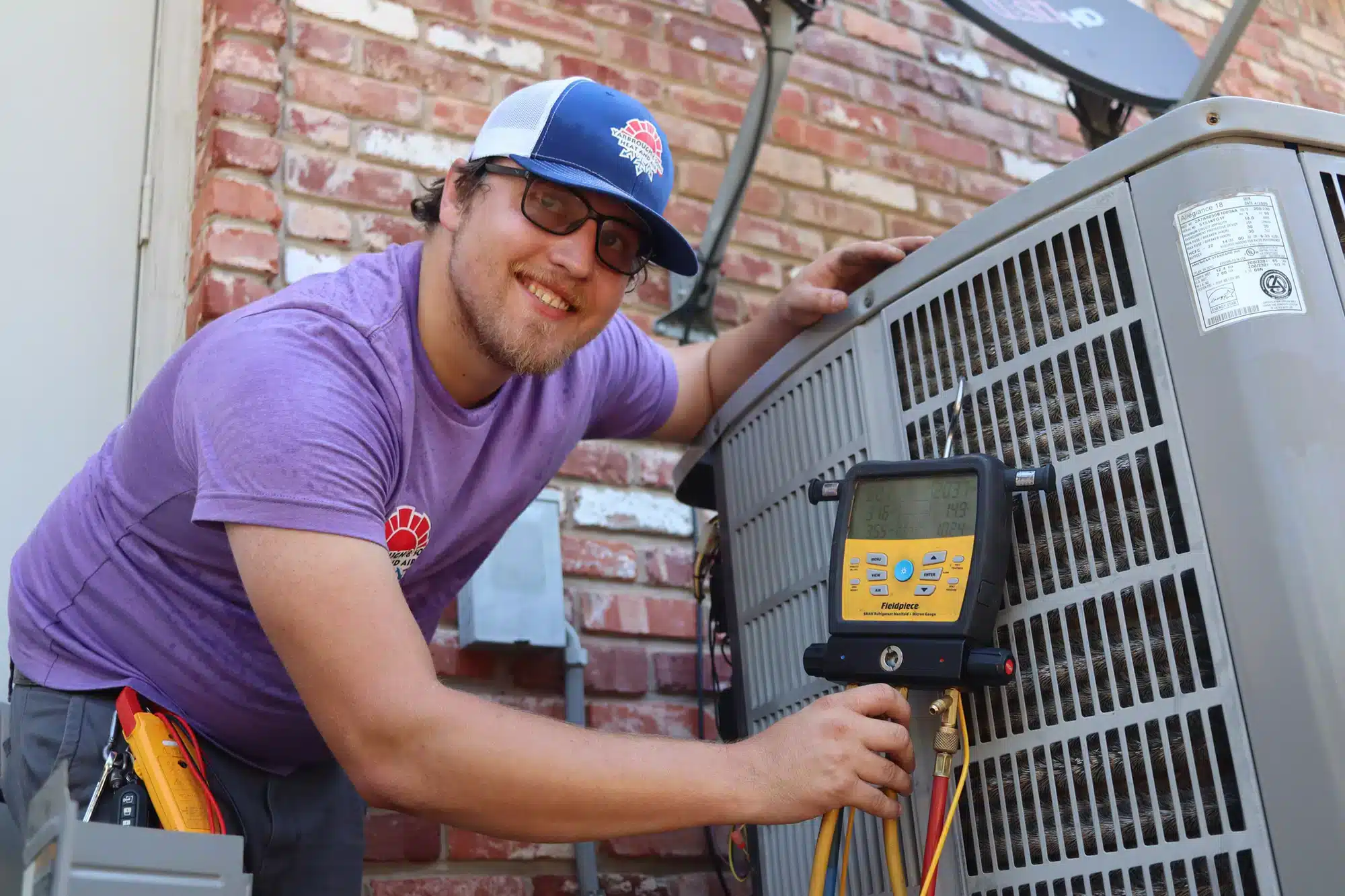 Yarbrough and Sons Is Your Comfort Partner
Yarbrough and Sons have been tested with every kind of emergency and we have always demonstrated competence and exceptional results. We are one of the most trusted HVAC companies in Oklahoma and our team is dedicated to taking care of our customers better than anyone else while building relationships that lasts a lifetime. When you have an emergency problem with your heating or cooling system in Oklahoma City, Norman, or the surrounding areas, we are ready to take it on and restore comfort to your home and family. We feel it is a privilege to be invited into your home, and we will always respect your time, your family, and your property.