Choose Quality. Choose Comfort. Choose the Family That Cares.
Oklahoma City, OK
Family Owned & Operated
Trusted & Highly Rated Service
Responsive & Timely Service
Family Owned & Operated

Trusted & Highly Rated Service

Responsive & Timely Service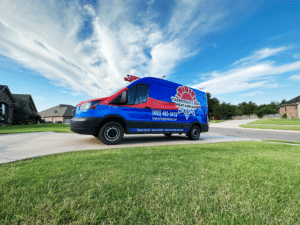 Services in Oklahoma City, OK
Affordable, Swift, and Reliable HVAC Services in Oklahoma City
For plumbing or HVAC concerns in Oklahoma City, OK, trust Yarbrough & Sons Heat and Air. Since 1988, we've been dedicated to homes and businesses, prioritizing a family-centric approach. Our commitment is to treat customers like family, fostering trust and lasting relationships through top-notch HVAC services. Your comfort and satisfaction are our primary focus.
Free Estimates in Oklahoma City, OK
Discover cost-free estimates for a spectrum of services, ranging from minor Heating, Cooling, and Plumbing repairs to comprehensive replacements. Our team guides you through all available options, empowering you to make well-informed decisions about your home.
Plumbing Services in Oklahoma City, OK
Comprehensive Plumbing Solutions in Oklahoma City
For all your Plumbing needs in Oklahoma City, we've got you covered. Contact us today for prompt and efficient plumbing solutions. Our wide-ranging plumbing services include:
Expert Plumbing Repairs
Professional Plumbing Installation
Thorough Plumbing Inspections
Reliable Water Heater Services
Effective Drain & Sewer Cleaning
Trustworthy Sewer Repair & Replacement
Quality Toilets, Faucets & Sinks
Luxurious Tubs & Showers
Dependable Garbage Disposals
Choose us as your go-to solution for reliable and top-notch plumbing services in Oklahoma City. Our experienced team is dedicated to delivering high-quality workmanship and ensuring customer satisfaction. Give us a call and experience the difference we can make for your plumbing needs.
Air Conditioning Services in Oklahoma City, OK
Efficient AC Services in Oklahoma City
When your air conditioning system acts up on scorching days, prompt action is essential. Look out for these signs indicating a problem:
Unusual Noises: Strange sounds from your AC equipment.
Strange Odors: Odd smells when the system starts.
Inconsistent Airflow: Varying airflow in different rooms.
Thermostat Readings: Inaccurate temperature readings.
Water Leakage: Around the AC unit.
Rising Energy Bills: A continuous increase in utility costs.
If you encounter any of these issues, reach out to us promptly. Our skilled technicians can often resolve minor problems. However, if your AC is between 12-20 years old, it might be time to consider a replacement. We provide flexible Financing options, ensuring satisfaction with our services.
Heating Services in Oklahoma City, OK
Heating issues often share warning signs with AC problems, such as unusual sounds and uneven heating. However, if you notice any of the following, it's crucial to have Yarbrough & Sons inspect your heating system:
Frequent Cycling: Your system turning on and off frequently.
Increased Condensation: More condensation forming on windows.
Inconsistent Temperatures: Variations in room temperatures.
Noticeable Dust Increase: A sudden rise in dust levels at home.
Persistent Coldness: The home stays cold despite thermostat adjustments.
Crucially, a furnace pilot light burning yellow may indicate dangerous carbon monoxide emission, requiring immediate attention.
For professional assistance, resolving heating concerns, and ensuring a safe, comfortable environment, Yarbrough & Sons is your trusted partner. Contact us today to safeguard your heating system and your family's safety.
Indoor Air Quality in Oklahoma City, OK
Indoor Air Quality Solutions for a Healthier Oklahoma City Living
To safeguard your health, prioritizing indoor air quality is paramount. Did you know we spend around 90% of our time indoors? Unfortunately, subpar air quality can lead to severe consequences, including lung disease and even cancer. Shockingly, indoor pollutants can reach levels 2-5 times higher than outdoors.
Our Solutions:
Air Purifiers: Advanced systems for removing harmful particles, promoting cleaner and fresher indoor air.
Whole-House Ventilation Systems: Continuous fresh air circulation for reducing stagnant air and maintaining a healthier environment.
Air Filters: High-quality filters capturing and eliminating dust, allergens, and other pollutants.
UV Lights: Cutting-edge lights designed to eliminate bacteria, viruses, and mold circulating in the air.
Humidifiers and Dehumidifiers: State-of-the-art devices for maintaining optimal humidity levels, ensuring comfort and reducing respiratory risks.
Carbon Monoxide Alarms: Reliable alarms swiftly detecting this odorless gas, ensuring safety for you and your loved ones.
Maintenance Memberships in Oklahoma City, OK
Reduce small problems from becoming major ones with our Maintenance Membership program. Regular HVAC maintenance helps systems last longer, work more efficiently, and require fewer repairs. We have three membership levels to fit your needs and budget, all offering two annual maintenance visits, priority scheduling, and discounts.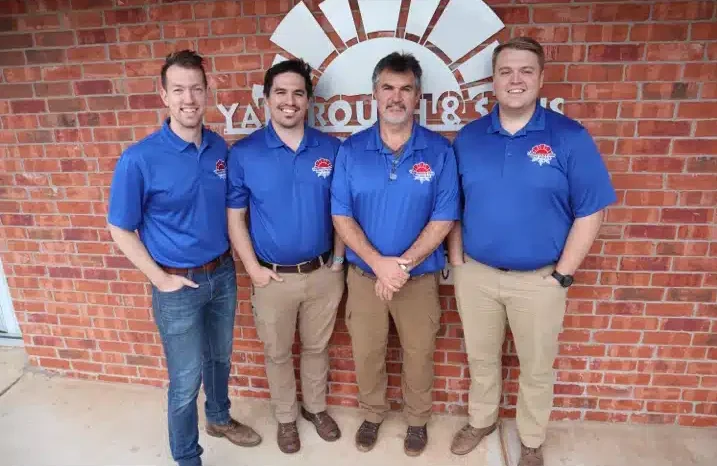 Emergency HVAC Relief in Oklahoma City
When your heating or air conditioning system falters, enduring days without proper repair is unthinkable. Living without HVAC is miserable!
Call (405) 389-1806 anytime, any day, 365 days a year, for immediate emergency HVAC service in Oklahoma City.
Say no to discomfort. Yarbrough & Sons is here for you. Our technicians promptly diagnose issues and provide solutions. We prioritize transparency, offering honest estimates without unnecessary upsells.
Oklahoma City FAQ's
Yarbrough & Sons: Oklahoma City's Heating AC & Plumbing Provider
Yarbrough & Sons Heating AC & Plumbing proudly serves the community of Oklahoma City, delivering top-notch HVAC and plumbing services. Our highly trained professionals are dedicated to ensuring your home or business remains comfortable year-round, with systems running at peak efficiency.
Heating Services
As Oklahoma City's leading HVAC service provider, we specialize in various Heating systems, including furnaces and heat pumps. Whether you require installation, repair, or routine maintenance, our team ensures your heating system is reliable during colder months.
Cooling Services
Oklahoma summers can be intense. Our comprehensive cooling services, including AC Repair, installation, and maintenance, are essential. We ensure your AC unit operates optimally, providing a cool and comfortable environment during the hottest days.
Plumbing Services
Addressing Plumbing issues promptly is crucial. Our expert plumbers at Yarbrough & Sons Heating AC & Plumbing provide a wide range of services, from leak repairs to drain cleaning. We strive to resolve your plumbing concerns efficiently, minimizing disruption to your routine.
What sets us apart is our commitment to customer satisfaction and our use of the latest technologies. Recognizing that every home or business has unique heating, cooling, and plumbing needs, we offer customized solutions tailored to your specific requirements.
Choose Yarbrough & Sons Heating AC & Plumbing for all your HVAC and plumbing needs in Oklahoma City. Our team, expertise, and commitment to service excellence make us the best choice in the area. Experience the Yarbrough & Sons difference today!
The Yarbrough & Sons HVAC and Plumbing Difference
For more information or to schedule a service, contact us at Yarbrough & Sons. We're here to ensure your comfort, no matter the weather or plumbing issue. Proudly serving Oklahoma City with the best possible HVAC and plumbing services, we also offer a variety of Financing options, with an Easy Application Process..