Choose Quality. Choose Comfort. Choose the Family That Cares.
About Us
Family Owned & Operated
Trusted & Highly Rated Service
Responsive & Timely Service
Family Owned & Operated

Trusted & Highly Rated Service

Responsive & Timely Service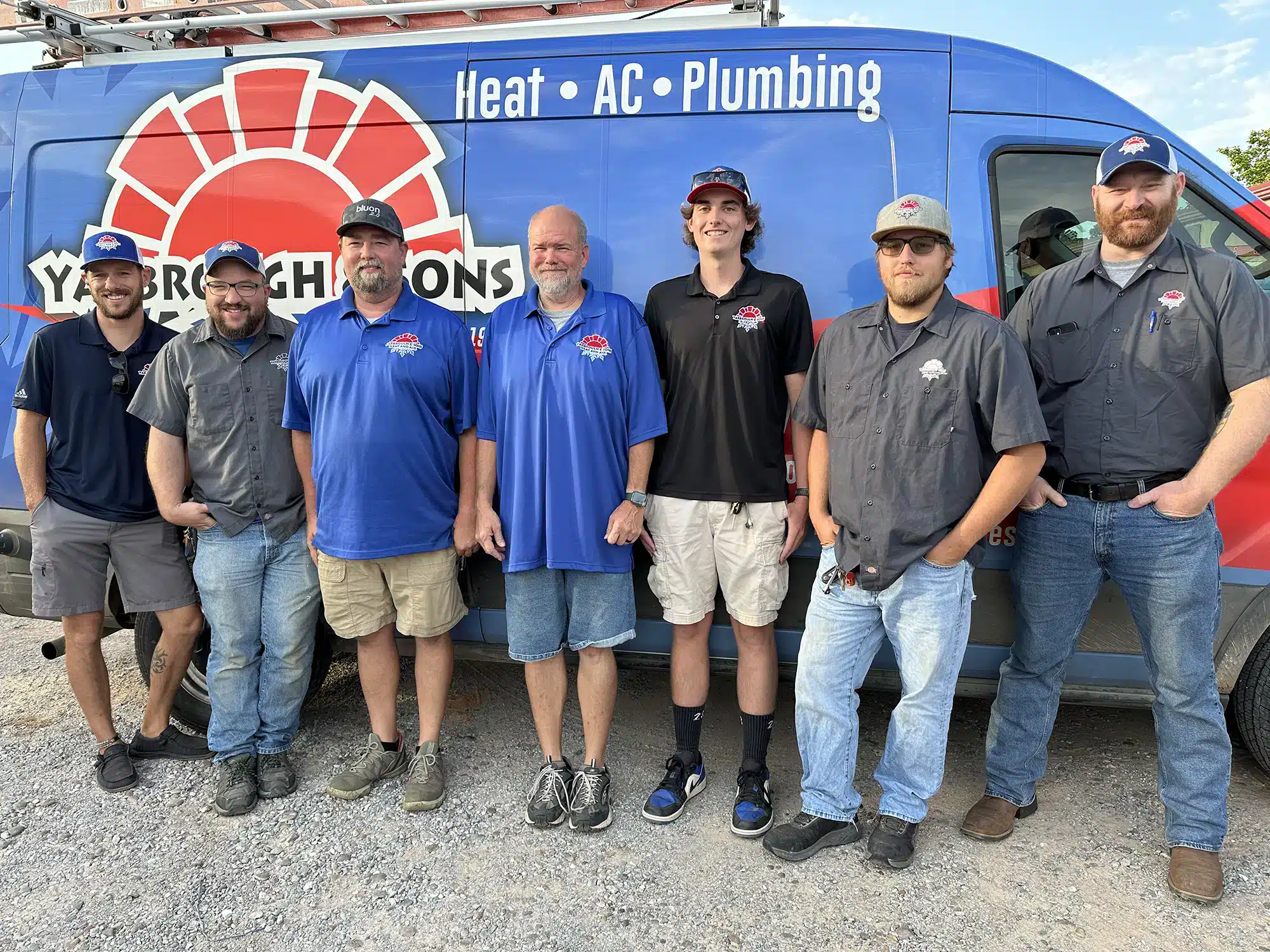 About Us
Family Service That Extends to the Whole Community
Because family service matters to us, we make a point of serving the Oklahoma City community with more than just highly-rated HVAC service. We help OKC families in need to stay toasty through the winter chill with our Bringing the Heat program.
When one of our neighbors has hit hard times and is unable to get necessary heating repair and replacement services for their home, it hurts their whole family. Our mission with Bringing the Heat is to solve the problem by donating a free furnace replacement so their family can be warm and have fewer worries on their minds. If you know a family who needs a little help, we urge you to nominate them for this year's Bringing the Heat selection!
Book Online
Book Online
Why Choose Us
We believe that you should choose us at Yarbrough & Sons because:
We care about you. We know that your home is your safe place, the place you go to relax at the end of the day and recover from the things life throws at you. We'll make it comfortable and secure so you won't have to worry while you're there.
We believe in excellence. Our team is 100% committed to your satisfaction. We show that in our training, our work ethic, our expertise, and more. Our team has years of experience and we never cut corners.
We emphasize quality. All of the parts, pieces, and tools we use are the very best. We maintain them well and replace them when they aren't working. This means you get the best working for you every time you call us, no matter what.

Our Customers Love Us
4.9 Stars | 800+ Google Reviews
Our Customers Love Us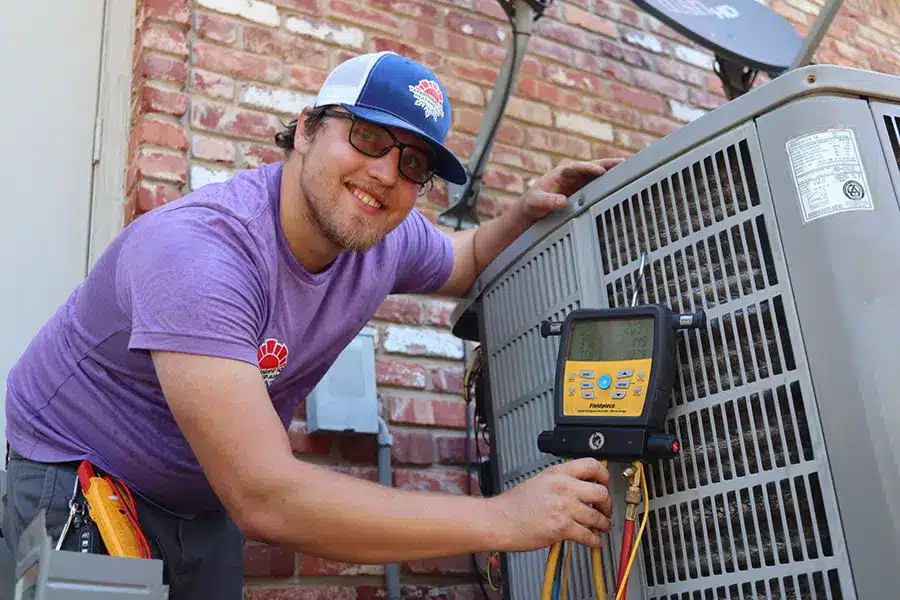 We are proud to have provided complete residential and commercial HVAC service to our Oklahoma City community for over 30 years and look forward to continuing to serve OKC for many more years to come!
Call Yarbrough & Sons for:
Free Whole Home Energy Analysis
AC & Heating Advice
Residential Service & Repair
Emergency Service
Maintenance Memberships
Commercial Install & Service
Priority Client Agreements
And Much More
Book Online
Book Online
Learn More About Yarbrough & Sons
Yarbrough & Sons is a family-owned and operated business. Family matters to us. Darren and Leisa Yarbrough started Yarbrough's in 1988. Darren worked as the service tech, installer, manager, planner and AC advisor while Leisa kept the books. Yarbrough's quickly grew from a mom and pop shop to a 36-member team of professionally trained and licensed air conditioning experts.
Darren is still the CEO and manages each function of Yarbrough & Sons. William, the eldest of their three sons, works in Y&S Construction and Y&S Metal Works. Kolby, their second son, started his career in our family business as a service tech and now is one of the residential advisers. Tucker, the youngest of their sons, also began as a service tech and is now an accountant and marketer, handling the website and social media. We are so proud of the boys and the legacy they are helping us create!

Join the Team
Every Yarbrough & Sons employee is an ambassador of our core values and is devoted to ensuring customer satisfaction. If this sounds like you, don't hesitate – explore our available positions today!