Choose Quality. Choose Comfort. Choose the Family That Cares.
Air Purification
Family Owned & Operated
Trusted & Highly Rated Service
Responsive & Timely Service
Family Owned & Operated

Trusted & Highly Rated Service

Responsive & Timely Service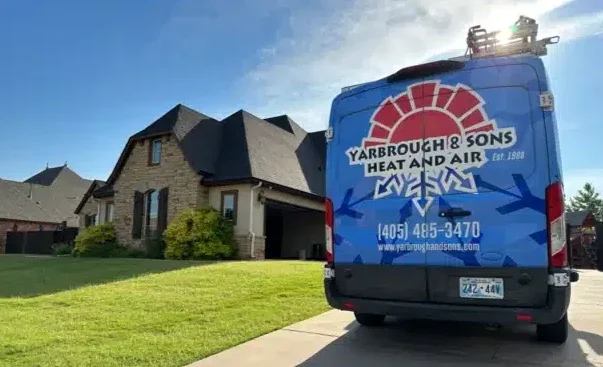 Air Purification in Oklahoma City, OK
Affordable And Reliable Air Purification Services in OKC
Are you aware that Yarbrough & Sons offers effective air purification solutions to give you the gift of fresh, clean air within your Oklahoma City, OK home? Nurturing your respiratory health with clean air is of utmost importance, given the considerable amount of time you and your loved ones spend indoors at home.
Whether your motives for seeking air purification solutions are complex or simple, our skilled team dedicated to indoor air quality awaits your call. Reach out to us ASAP, and in no time, we'll dispatch one of our specialists to your doorstep. Before long, you'll have the air purification you need in OKC.
The Benefits of Air Purification
Considering the time you spend inside your home, the indoor air quality becomes a defining factor impacting your health and welfare. Our air purification solutions in Oklahoma City can provide a possible fix for:
Asthma
Allergies
Dermatological irritations
Respiratory afflictions
Assorted pulmonary maladies or impediments
And a myriad of others!
OKCAir Purification
At Yarbrough & Sons, we offer a range of air purification solutions for you to choose from. If you have concerns about the air quality in specific areas of your home, we can provide a custom air purifier to meet your needs.
For those in Oklahoma City, OK, looking for a comprehensive solution, we also offer whole-home air purification systems that remove various particles and chemicals from the air. Our team will listen to your needs and advise you on the best way to enhance your home's air quality. Among our offerings are UV light air purifiers.
UV Light Air Purifier OKC
Our UV light air purifiers connect to your main AC intake. As air flows through, it's exposed to UV light which helps eliminate mold, mildew, bacteria, viruses, and more. Installing one can significantly improve the overall health and quality of your indoor environment.
Opt for Yarbrough & Sons for Your Air Purification Needs
When it's time to elevate your indoor air quality in Oklahoma City, place your trust in Yarbrough & Sons. Work with us and we will facilitate the installation of a fresh air purification solution within your house. You can count on a swift and easy service that will quickly render your air fresh and clean.
Book Online
Book Online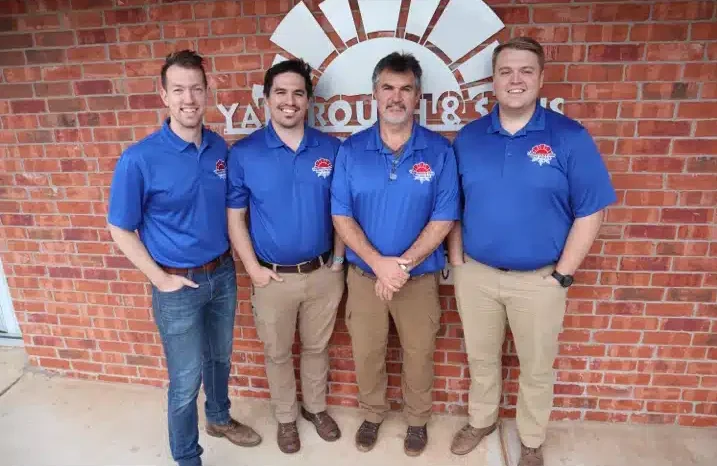 Contact Us for Emergency Indoor Air Quality Services
If you find yourself in need of emergency indoor air quality services in OKC, don't hesitate to contact Yarbrough and Sons. Our experienced technicians are available round the clock to restore your comfort and peace of mind. Call us now, and let us handle your emergency indoor air quality needs with efficiency and professionalism.