Choose Quality. Choose Comfort. Choose the Family That Cares.
Moore, OK
Family Owned & Operated
Trusted & Highly Rated Service
Responsive & Timely Service
Family Owned & Operated

Trusted & Highly Rated Service

Responsive & Timely Service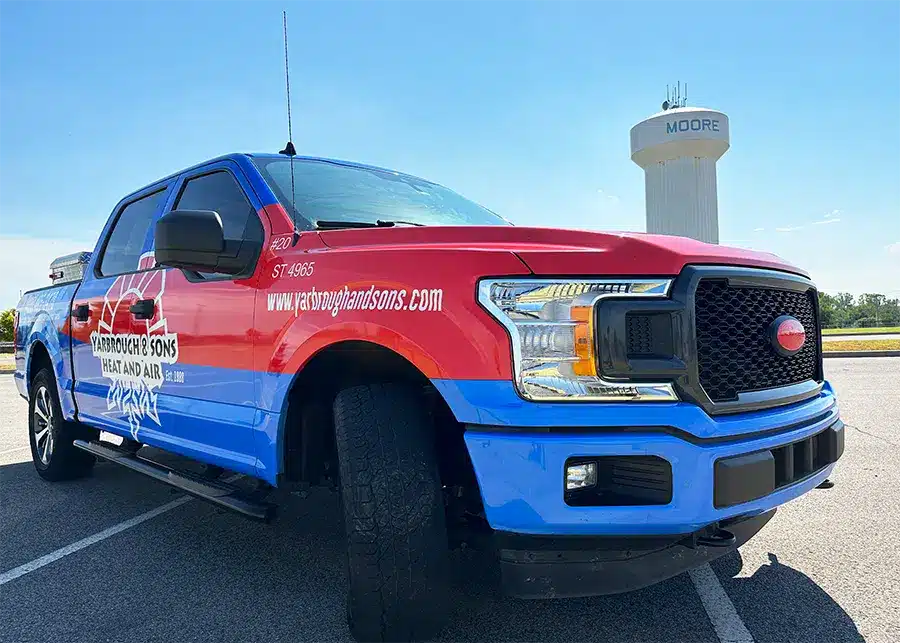 Services in Moore, OK
Economical, Swift, and Trustworthy HVAC Services in Moore
If you're encountering plumbing or HVAC difficulties in Moore, OK, don't hesitate to get in touch with Yarbrough & Sons Heat and Air. A trusted service provider since 1988, we've been attending to the needs of homes and businesses across Oklahoma. We believe in the value of family – treating our customers as part of our own, aiming to foster trust and long-lasting relationships through our superior HVAC service.
Free Estimates in Moore, OK
We offer complimentary estimates for everything from small-scale repairs to substantial replacements in Moore, OK. We guide you through all your available options, empowering you with the knowledge to make informed decisions about your home.
Plumbing Services in Moore, OK
When it comes to your plumbing needs in Moore, OK, we are the experts you can trust. We offer quick, efficient, and reliable plumbing solutions designed to meet your specific needs. Our extensive range of services includes:
Plumbing Repairs
Plumbing Installation
Plumbing Inspections
Water Heater Services
Drain & Sewer Cleaning
Sewer Repair & Replacement
Toilets, Faucets & Sinks Installations and Repairs
Tubs & Showers Installations and Repairs
Garbage Disposals
Leak Detection
Re-piping
Don't hesitate to call us if you need any of these services. We're committed to ensuring your plumbing system is in top-notch condition, providing you with comfort and peace of mind.
Air Conditioning Services in Moore, OK
Air conditioning is often taken for granted until it malfunctions on a blisteringly hot day.
If you observe any of the following signs, don't hesitate to call us:
Unusual noises coming from your AC equipment
Strange smells when the system starts up
Uneven airflow in various rooms of your home or office
The thermostat not accurately showing the temperature
Water leakage around the unit
A steady increase in your energy bills
Reach out to us if you encounter any of these issues. We can typically rectify minor problems, but if your AC unit is between 12-20 years old, it might be time to consider a replacement. To accommodate your budget, we offer financing options.
Heating Services in Moore, OK
Numerous heating problems exhibit similar warning signs to AC issues, such as peculiar noises and inconsistent heating.
Additional indications that your heating system might need a check-up from Yarbrough & Sons include:
Continuous cycling of your system
Increased condensation on your windows
Inconsistent room temperatures
An increase in dust within your home
Your home feels cold regardless of the thermostat reading
A vital warning sign to note is if your furnace's pilot light burns yellow instead of the typical blue. This could indicate the emission of hazardous carbon monoxide gas, which demands immediate attention for your safety.
Indoor Air Quality in Moore, OK
Maintenance Memberships in Moore, OK
Your home service experts in Moore OK
For all your plumbing and HVAC needs in Moore, OK, trust none other than Yarbrough & Sons. We understand the value of your time and the sanctity of your home. Our team of professionals is committed to delivering services promptly as scheduled and ensuring your space remains clean post-work.
We strive to build a lasting relationship with each customer and aim to be your first choice for HVAC and plumbing solutions.
Don't hesitate! Call Yarbrough & Sons today at (405) 389-1806 for reliable and efficient HVAC and plumbing services in Moore, OK!
Book Online
Book Online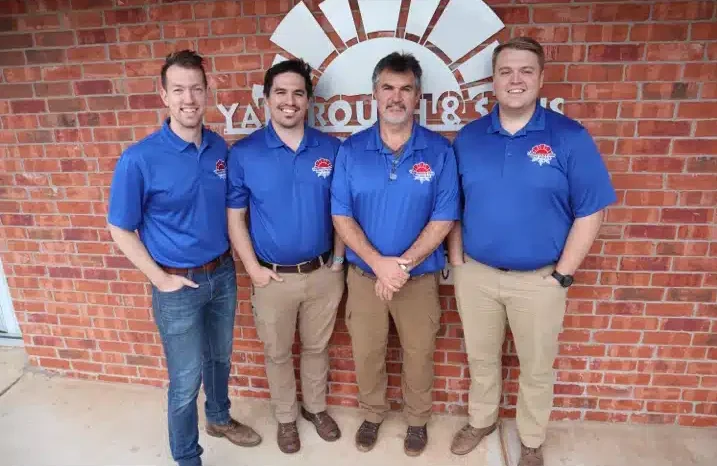 Reach Out to Us For Emergency Services in Moore, OK
When your heating or air conditioning system malfunctions, waiting for days to get it repaired isn't an option. Living without a functional HVAC can be extremely uncomfortable!
Don't hesitate to call us at (405) 389-1806 anytime, any day of the year, for emergency HVAC services in Moore, OK.
There's no need to endure discomfort. Yarbrough & Sons is on standby 24/7 to attend to your needs. Our emergency technicians will swiftly diagnose the problem and provide you with viable solutions. We assure you that we won't upsell unnecessary services. Expect nothing but transparency in all our cost estimates.
Moore FAQ's
Yarbrough & Sons: AC Heating Plumbing Repair in Moore, OK:
Yarbrough & Sons Heating AC Heating Plumbing Repair in Moore OK, providing exceptional HVAC and plumbing services. Our well-versed professionals are dedicated to maintaining the comfort of your home or business throughout the year, with systems functioning at their best.
Heating Services
Recognized as Moore's premier AC Heating Plumbing Repair service provider, we have expertise in a variety of heating systems, including furnaces and heat pumps. Whether it's installation, repair, or regular maintenance, our team ensures your heating system performs dependably during the chillier months.
AC Services
Summers in Moore can be harsh. Our extensive cooling services, encompassing AC repair, installation, and upkeep, are crucial. We guarantee your AC unit functions efficiently, creating a cool and relaxing environment during the warmest days. Make sure your system runs all season long with our Maintenance Membership program. Or, if you're in need of a new HVAC System, we offer Financing options to fit your budget. To make things faster our Easy Application Process: is just a click away.
Plumbing Services
Addressing plumbing issues promptly is vital. Our proficient plumbers at Yarbrough & Sons AC Heating Plumbing Repair offer a broad range of services, from fixing leaks to cleaning drains. We strive to resolve your plumbing issues effectively, causing minimal disruption to your daily routine.
What distinguishes us is our dedication to customer satisfaction and our use of cutting-edge technologies. Acknowledging that every home or business has distinct heating, cooling, and plumbing requirements, we provide personalized solutions designed to meet your specific needs.
Choose Yarbrough & Sons Heating AC & Plumbing for all your HVAC and plumbing needs in Moore. Our team's skill, expertise, and commitment to outstanding service make us the top choice in the region. Experience the Yarbrough & Sons difference today!
The Yarbrough & Sons AC Heating and Plumbing Distinction
For additional information or to arrange a service, reach out to us at Yarbrough & Sons. We're here to ensure your comfort, regardless of the weather or plumbing problem. Proudly serving Moore with the finest HVAC and plumbing services, we also provide various Financing options, complete with a straightforward Application Process.