Choose Quality. Choose Comfort. Choose the Family That Cares.
Duct Fabrication
Family Owned & Operated
Trusted & Highly Rated Service
Responsive & Timely Service
Family Owned & Operated

Trusted & Highly Rated Service

Responsive & Timely Service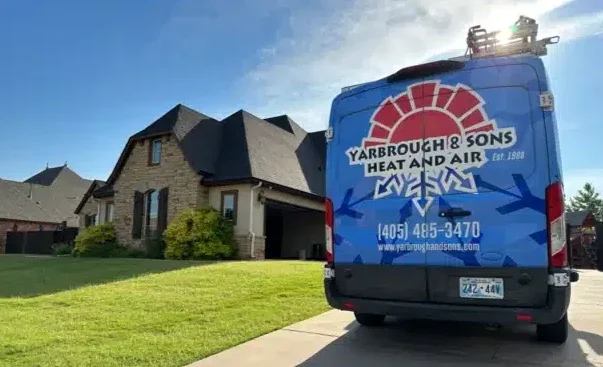 Duct Fabrication in Oklahoma City
Affordable And Reliable Duct Fabrication Services in OKC
Yarbrough and Sons is a full-service ductwork company with a professional metal works fabrication shop. This allows us to create custom ductwork for your home and office for less than trying to customize ready-made ductwork to fit your home, in many cases.
Duct Repair and Fabrication in Norman, Oklahoma City, and Yukon
At our metal works fabrication facility, we work with both rectangular and spiral (or round) ductwork. This is why our custom shop is critical for achieving a tailored fit to your home or office building. Each type of duct has unique challenges, and we know them all.
Our custom fabricated ductwork is built to last, and created to resolve system issues such as:
Leakage of cool or warm air
Noise reduction
Insulation issues to achieve optimal performance
Delivering the ideal airflow to all rooms in the home
Ductwork Built to Last
When ductwork is built right, it enhances the performance of your HVAC system, so it lasts longer and works more efficiently. Our ductwork is built to meet or exceed industry standards. We use a combination of cutting-edge technology and trusted traditional techniques. We've been doing this the right way for over three decades. Our knowledge and experience ensure the ductwork we fabricate for you will be the best fit and the best quality you can buy at any price.
Book Online
Book Online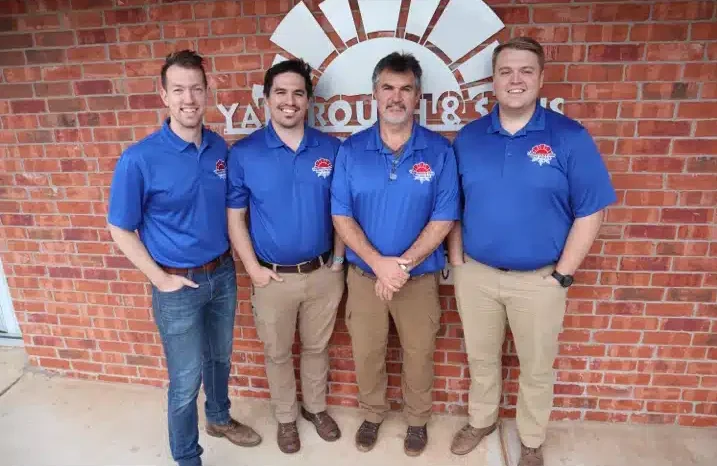 Contact Us for Emergency Indoor Air Quality Services
If you find yourself in need of emergency indoor air quality services in OKC, don't hesitate to contact Yarbrough and Sons. Our experienced technicians are available round the clock to restore your comfort and peace of mind. Call us now, and let us handle your emergency indoor air quality needs with efficiency and professionalism.