Choose Quality. Choose Comfort. Choose the Family That Cares.
Water Heaters
Family Owned & Operated
Trusted & Highly Rated Service
Responsive & Timely Service
Family Owned & Operated

Trusted & Highly Rated Service

Responsive & Timely Service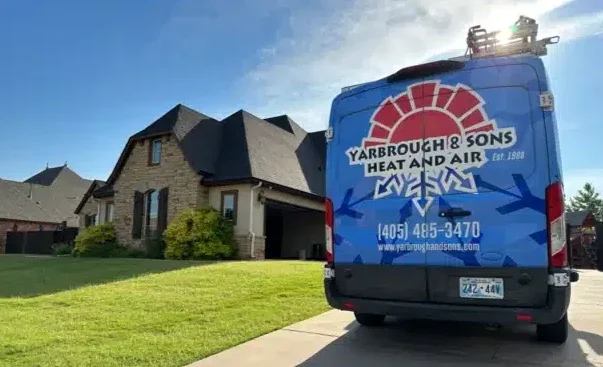 Water Heaters in Oklahoma City, OK
Fast And Reliable Water Heater Services in OKC
At Yarbrough & Sons, our primary objective is to assist you in restoring your hot water heater in Oklahoma City, OK  swiftly and efficiently, regardless of the challenge. We commit to promptly answering your call, dispatching an expert to your location, and delivering the solutions you require expeditiously.
Contact us without delay, and we'll expedite the process of restoring your hot water in Oklahoma City, OK. Don't endure the inconvenience of living without hot water. Instead, entrust our team of proficient experts to manage everything on your behalf.
Water Heater Repair
For all your needs pertaining to water heater repair in OKC, rely on our skilled plumbers. We will conduct a comprehensive assessment of your water heater, methodically diagnosing the root cause of your issue. Subsequently, we will exert every effort to deliver prompt solutions, ensuring you won't have to endure an extended period without hot water.
Water Heater Replacement
Should you find yourself in need of a new water heater in Oklahoma City, OK, there's no cause for concern. Our team will engage you in a brief consultation, inquiring about your usage patterns and requirements. This information will guide us in recommending a suitable water heater that seamlessly integrates with your existing system and meets your specific needs. Following the selection process, we will facilitate the installation and perform comprehensive testing before concluding our service.
Water Heater Maintenance
Safeguard the optimal functionality of your water heater while minimizing the risk of sudden hot water interruptions through regular maintenance. Our comprehensive procedure for water heater maintenance in Oklahoma City, OK includes flushing your water heater, replacing the anode rod if necessary, and meticulous testing of all components. If any repairs are required, rest assured that we will expedite them promptly.
Tankless Water Heaters
Don't hesitate to reach out when you require assistance with tankless water heaters in OKC. Whether you're considering an initial installation or grappling with an existing malfunctioning unit, our team possesses the expertise to swiftly diagnose and implement effective solutions. Reclaim the functionality of your tankless water heater without delay by entrusting our team.
Your Water Heater Specialists
At Yarbrough & Sons, we proudly hold the title of your water heater specialists in Oklahoma City, OK. Waste no time—reach out to us now, and we will expedite our arrival to promptly deliver the water heater solutions you urgently require. Count on us whenever you face the need to swiftly reinstate your hot water supply.
Elevate your home's comfort in the Greater OKC Metro area, spanning from Purcell to Nichols Hills, with Yarbrough and Sons' exceptional water heater services. As a leading HVAC and plumbing company, we take pride in offering precise repairs, efficient installations, and thorough maintenance for residents in Blanchard, Norman, Mustang, Yukon, Moore, Noble, Tuttle, Dibble, Newcastle, Washington, Bethany, Del City, and Edmond.
In Purcell, Blanchard, and beyond, our skilled technicians bring unparalleled expertise to address any water heater issue. From minor repairs to major installations, we ensure your system operates at peak performance, providing reliable hot water when you need it most.
Regular maintenance is key to extending the lifespan of your water heater. In Oklahoma City, Norman, and other surrounding areas, our team conducts comprehensive inspections, flushing sediment, checking for leaks, and testing safety features. This proactive approach not only prevents unexpected breakdowns but also enhances energy efficiency, saving you money on utility bills.
Yarbrough and Sons proudly serves the communities of Mustang, Yukon, Moore, Noble, and Tuttle with a commitment to exceptional service. If you're in Dibble, Newcastle, or Washington, our technicians are ready to respond promptly to your water heater needs, ensuring that your system runs smoothly throughout the year.
In Bethany, Del City, and Edmond, where homeowners demand reliable comfort, our expert team delivers. From Nichols Hills to Newcastle, we prioritize your satisfaction, offering top-notch water heater services that align with our dedication to quality craftsmanship and customer care.
Choose Yarbrough and Sons for all your water heater requirements in the OKC metro area. With our extensive service area coverage and a reputation for excellence, we are your trusted partner for a reliable, energy-efficient, and high-performing water heater system.
Book Online
Book Online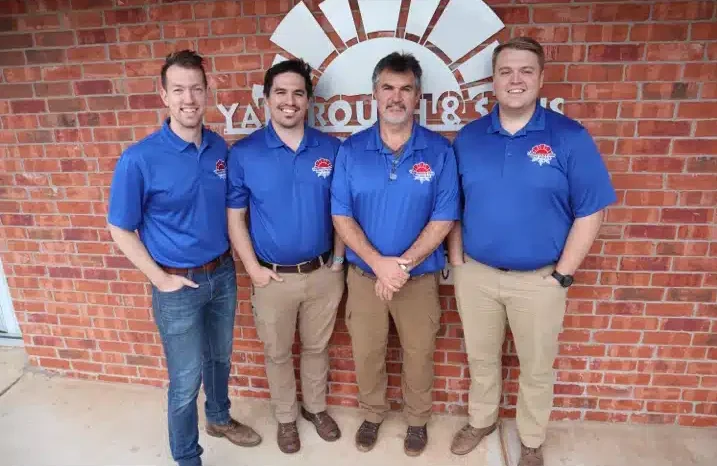 Contact Us for Emergency Water Heater Services
If you find yourself in need of emergency water heater services in OKC, don't hesitate to contact Yarbrough and Sons. Our experienced technicians are available round the clock to restore your comfort and peace of mind. Call us now, and let us handle your emergency water heater needs with efficiency and professionalism.