Choose Quality. Choose Comfort. Choose the Family That Cares.
Heating
Family Owned & Operated
Trusted & Highly Rated Service
Responsive & Timely Service
Family Owned & Operated

Trusted & Highly Rated Service

Responsive & Timely Service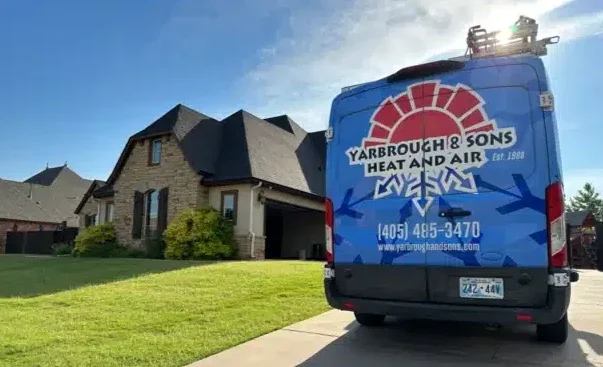 Heating Services in Oklahoma City, OK
Fast And Reliable Heating Services in OKC
The average overnight winter temperature in our local area is 26°F. There is nothing more miserable than your heating system going out in frigid weather! Our team at Yarbrough and Sons are standing by to help, whether it's to provide emergency heating services, to maintain your existing system, to install a new heating system, or to perform fast and efficient repairs.
No one beats our team for responsiveness, quality, or price. We have three generations of experience, knowledge, training, and a profound dedication to our customers. We are a family-owned company, and we take care of the families we serve, building long-term relationships. We genuinely care about our customers and are proud to be known as the premier heating services company in the region.
Our Heating Services in OKC
Heating unit installations. Our comfort advisors and installation team are an unbeatable combination that works hard to ensure you get top-performing equipment for your family or business.
Heating repair. We respond quickly with a well-equipped van loaded with everything we need to repair a system in the same visit. We are professionally trained and fully insured and licensed. Our technicians are friendly and informative and will give you tips on how you can check your system periodically to avoid emergencies.
Heating maintenance. A lack of maintenance for a heating system can eventually lead to a breakdown. Regular maintenance is just good sense and can help keep your systems running for years. We offer an affordable maintenance care program that provides many benefits, including a discounted rate on emergency services.
Furnace Services. No matter what your furnace needs, we have you covered.
Heat Pump Services. We can help you get your heat back on fast.
Heating Systems We Service
There aren't any we don't service! These are the most common:
Forced air systems
Heat pump systems
Split air systems
Packaged heating and cooling units
Gas furnaces
Dual fuel/hybrid systems
Zoned comfort systems
If you haven't met us yet, now is a good time to get acquainted. Your home or office comfort system is a big investment, and we are your system's – and your wallet's – best friend.
Heating Repair in Oklahoma City, OK
When your heater breaks down, our professionals will swiftly assess the situation, identify the problem, and get your system back up and running promptly. We understand the urgency of staying warm during the colder months, and we're here to ensure you're not left out in the cold.
Heating Installation & Replacement in OKC
If your heating system is outdated, inefficient, or beyond repair, our knowledgeable staff will guide you in finding the ideal solution for your home. Our expertise includes:
Determining the optimal heat output for your new heater
Assisting you in making informed decisions about repairs or replacements
Ensuring your new unit is sourced from reputable manufacturers
Meticulously installing your new heater piece by piece for optimal performance
Heating Maintenance in Oklahoma City
Proper maintenance is crucial for keeping your heating system functioning effectively. Our skilled and experienced heating specialists offer essential services including:
Thorough cleaning and inspection of all heating components
Calibration and testing of thermostats and controls
Regular filter replacement
Comprehensive visual inspection of your entire heating system
Furnace Services in OKC
Furnaces are a staple heating system in many homes, and our expertise spans furnace repair, maintenance, and installation. Whether you have a gas, electric, or oil furnace, our team has the knowledge and skills to ensure your system runs smoothly throughout the winter.
Heat Pump Services in Oklahoma City, OK
Heat pumps are an efficient and economical solution for both heating and cooling. Our experts are well-versed in heat pump repair, maintenance, and installation. Before we wrap up, we'll ensure your Oklahoma City, OK heat pump is operating optimally.
Rely on Yarbrough & Sons for Your Heating Needs
When it comes to reliable heating services in Oklahoma City, Yarbrough & Sons is your trusted partner. From furnace repair to heat pump installation, we're dedicated to ensuring your home remains warm and comfortable throughout the colder months. Contact us today for all your heating service needs, and experience the expertise and excellence that define our services.
Book Online
Book Online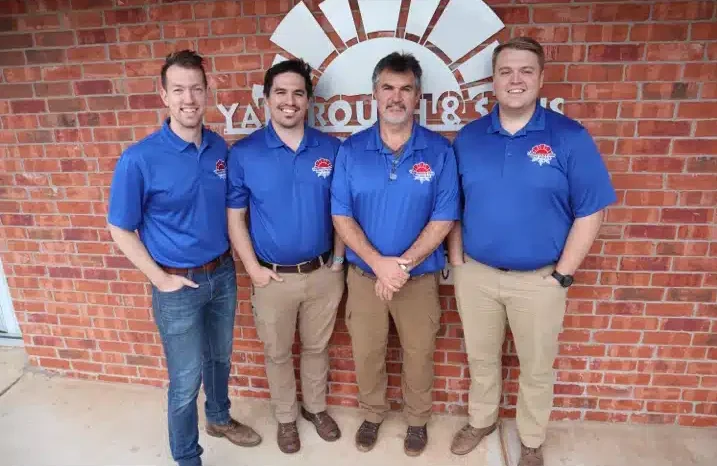 Contact Us for Emergency Heating Services
If you find yourself in need of emergency heating services in OKC, don't hesitate to contact Yarbrough and Sons. Our experienced technicians are available round the clock to restore your comfort and peace of mind. Call us now, and let us handle your emergency heating needs with efficiency and professionalism.