Choose Quality. Choose Comfort. Choose the Family That Cares.
Heating Repair
Family Owned & Operated
Trusted & Highly Rated Service
Responsive & Timely Service
Family Owned & Operated

Trusted & Highly Rated Service

Responsive & Timely Service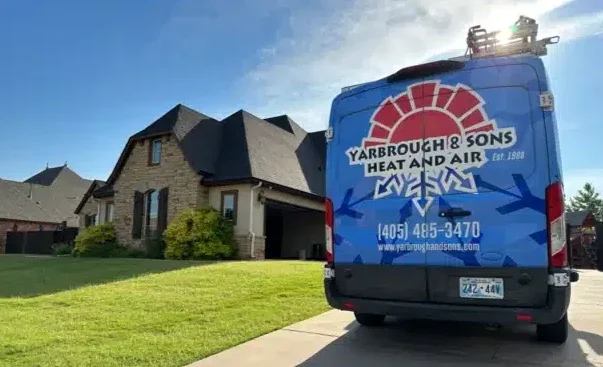 Heating Repair in Oklahoma City, OK
Fast And Reliable Heating Repair Services in OKC
At Yarbrough & Sons, our primary mission is to deliver top-notch heating services that keep your home warm and comfortable. We take pride in offering exceptional heater repair in Oklahoma City, and we're committed to going the extra mile to ensure your house remains a cozy haven, regardless of the chilly weather outside.
Emergency Heating Repair in Oklahoma City, OK
If your heat pump or furnace isn't working, give Yarbrough & Sons a call. Our team of experienced technicians can repair your system and get you back to a warm and comfortable home quickly. We can also provide maintenance services to ensure your heater is always ready to go when you need it.
Signs You Need Heating Repair
The last thing you want to have happen to your home is for the heater to go out in the middle of a cold winter night. But, it can be really difficult to know when your furnace or heat pump is in need of repairs. At Yarbrough & Sons we have a few signs to look for in order to know when your heater is in need of professional help.
Strange Noises – Most heaters make some noise when they first turn on. But, if you are hearing loud banging or clanging noises coming from your heater, it could be anything from a loose belt to a faulty motor. Give us a call for professional Oklahoma City heating repair.
Odd Smells -It's not uncommon to smell burning dust if your heater hasn't been turned on for a while. But, if you notice the smell of burning plastic you may have a bigger problem that requires professional heater repair.
Energy Bill Increase -If you notice that your energy bill has gone up dramatically it could be due to your heater needing repairs. When a heater is in need of repair it may be working twice as hard in order to provide the same amount of heat as before. Which means it's using twice as much energy as normal.
How Often Should Heaters Be Serviced?
Furnaces and heat pumps are major investments, and it's important to make sure they are always in top shape. One of the best ways to do this is with regular maintenance services. Your heater will be cleaned and inspected, and any potential issues will be addressed so they don't turn into a major repair. Maintenance services are also a great way to ensure your system runs efficiently, which will save you money on your energy bills.
We recommend scheduling maintenance services every 3 months during the heating season. If you have an emergency situation, such as a heater that won't turn on, you can also contact us for same-day services.
What Are the Most Common Heater Repairs?
Heaters have a lot of moving parts, and it's not uncommon for something to break or malfunction. The most common heater repairs in OKC include:
Clogged or dirty filters
Dirty or corroded coils
Broken fans
Broken thermostats
Broken ignitors
Broken motors
Broken blower wheels
If your heater isn't working, it's important to have a professional take a look at it right away to avoid any major damage or additional problems. Our technicians can quickly diagnose the issue and provide the repairs you need to get back to a warm and comfortable home.
What Are the Signs Your Heater Needs Repairs?
It can be difficult to determine if your heater is broken or simply malfunctioning. If you aren't sure if you have an emergency situation on your hands, keep an eye out for these common signs your heater is broken and needs repairs:
Your heater is making strange noises
Your heater isn't keeping your home warm
Your heater isn't working at all
Your heater isn't working, but your breaker isn't tripped
If you notice any of these signs, give us a call right away. We can perform a full inspection of your system to determine what is wrong and get you the repairs you need.
Our Process for Heater Repair in Oklahoma City
If your heating system suddenly gives up, fails to maintain the desired warmth, or simply isn't performing as it should, don't hesitate to reach out to us for heater repair in Oklahoma City. We understand the urgency of restoring comfort to your home, and that's why we dispatch our skilled specialists to your residence as swiftly as possible.
Our hassle-free process for heater repair in Oklahoma City starts when you get in touch with us. Our friendly scheduling team will connect you with an HVAC expert whose skill set matches your needs. Together, we'll arrange a convenient time for the expert to assess your heating system.
Our Oklahoma City heater repair technicians are not just punctual; they're also focused on ensuring you're at ease throughout the repair process. They'll begin by understanding the specifics of your heating concerns, as this valuable information guides their troubleshooting.
Following a detailed discussion, our technicians will meticulously examine every component of your heater. Once they pinpoint the problematic element, they'll explain their findings and walk you through the heater repair process step by step. With your approval, they'll promptly proceed with the necessary repairs. Expect consistent updates from them, so you're always aware of the progress and the expected completion time.
Upon completion of the heater repair in OKC, our team will conduct thorough testing to ensure everything is functioning optimally. We encourage you to assess the repairs as well, ensuring your complete satisfaction before we wrap up.
Get Your Heater Running Again with Yarbrough & Sons
When you're in need of swift and efficient heater repair in Oklahoma City, look no further than Yarbrough & Sons. Our dedicated team is here to assist you in restoring warmth to your home promptly. Contact us today to get your heating system back on track, so you can enjoy a cozy and inviting living space once again.
Book Online
Book Online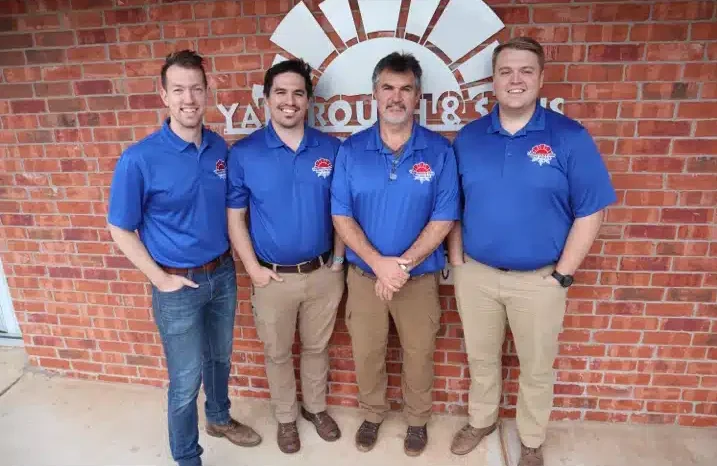 Contact Us for Emergency Heating Services
If you find yourself in need of emergency heating services in OKC, don't hesitate to contact Yarbrough and Sons. Our experienced technicians are available round the clock to restore your comfort and peace of mind. Call us now, and let us handle your emergency heating needs with efficiency and professionalism.