Choose Quality. Choose Comfort. Choose the Family That Cares.
Indoor Air Quality
Family Owned & Operated
Trusted & Highly Rated Service
Responsive & Timely Service
Family Owned & Operated

Trusted & Highly Rated Service

Responsive & Timely Service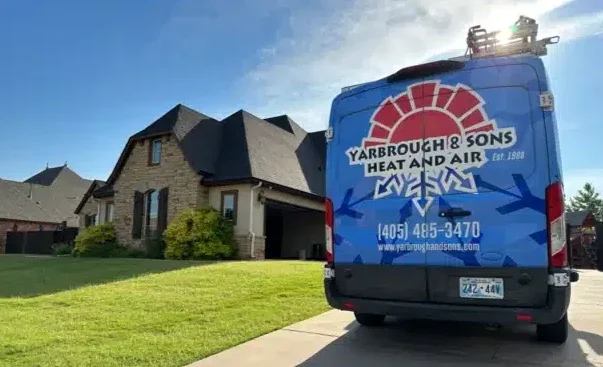 Indoor Air Quality in Oklahoma City, OK
Affordable And Reliable Indoor Air Quality Services in OKC
It's easy to overlook OKC indoor air quality and assume your home air is healthy. Problems that arise from poor air quality can affect everyone in your household, particularly young children and the elderly. You spend many hours at home in an enclosed system, and, at Yarbrough & Sons, we have the science to ensure that your indoor environment has healthy, clean air. Is it time to address your indoor air? We are here to help. Contact our Oklahoma City air quality upgrading company!
Potential Indoor Air Quality Problems
Did you know that U.S. Environmental Protection Agency studies have determined that indoor air pollution can be as much as 100 times higher than outdoor pollution levels? A primary cause of this is airtight buildings designed for energy efficiency. The air seal prevents adequate fresh air exchange with the drawback of limiting fresh air in a building. This situation can lead to:
Mold, bacteria, and virus growth
Trapped gas and chemicals
An abundance of dust and pet dander
Moisture collection from trapped humidity
These conditions can contribute to asthma symptoms, chronic illness, and long-term health issues particularly in the very young, the elderly, and people who live with allergies.
Benefits of Good Indoor Air Quality
Even if you're an outdoorsy person, your home is where you go to be comfortable and breathe easy. But, if your home doesn't have good indoor air quality it can hamper that comfort. Below are a few benefits of having good indoor air quality.
Breathe Easier -Breathing easy is something most of us take for granted. But, the more contaminated the air is in your home the more stressed you can get and the easier it can be to succumb to sickness or allergies.
Sleep better -When your home has cleaner air, your body will naturally find it much easier to fall asleep. Typically with cooler air temperatures our bodies find it naturally more comfortable.
Remove Allergens & Pollutants -With good indoor air quality it means that their will be less allergens and pollutants in your home. Which in turn means that if you or anyone in your household suffer from asthma attacks or any other respiratory problem, cleaner indoor air means less breathing issues.
How to Improve Your Indoor Air Quality
No matter where you live, Norman, Oklahoma City, or Yukon, Yarbrough and Sons can provide your home with a variety of proven air quality solutions including:
Air purifiers to remove contaminants and improve air quality.
Whole-house ventilation systems that remove stale indoor air and replace it with fresh, clean, filtered outdoor air.
Air filters to eliminate contaminants in your ductwork from being delivered into your living spaces.
UV lights that remove bacteria and fungus spores from your indoor air and can kill fungus growing in condensation from AC coils.
Humidifiers and dehumidifiers can be used seasonally to adjust humidity to optimum levels. Dry air can cause sinus problems and moist air can cause mold and mildew to grow and attract insects.
Carbon monoxide alarms to keep your family safe from harm from carbon monoxide – an odorless gas that poses a danger to human life.
Air Purification
Get rid of all contaminants in your air with an air purifier in Oklahoma City, OK. Our team will work with you to make sure we assess your specific needs and get you an air filtration system that will meet them all.
Duct Services
Keep your ducts clean and in great shape when you call us for duct services in Oklahoma City, OK. We'll get to you fast, get rid of contaminants in your ducts, and get everything working the way you need it to again soon.
Humidifiers & Dehumidifiers
Keep your home's humidity just right with a humidifier or a dehumidifier in Oklahoma City, OK. We will determine which one you need, then get it installed and ensure full functionality before we leave you to enjoy it.
Duct Fabrication
Do you need new ducts or to make changes to your current ductwork system? Our team will make sure you have the duct system you need so you can breathe well and have efficient heating and cooling.
Call to Improve Your Indoor Air Quality in Oklahoma City, OK Today!
Call us at Yarbrough & Sons in Oklahoma City, OK today. We will improve your indoor air quality fast so you will feel good about living in your home again soon. Call us now and we will be there ASAP!
Book Online
Book Online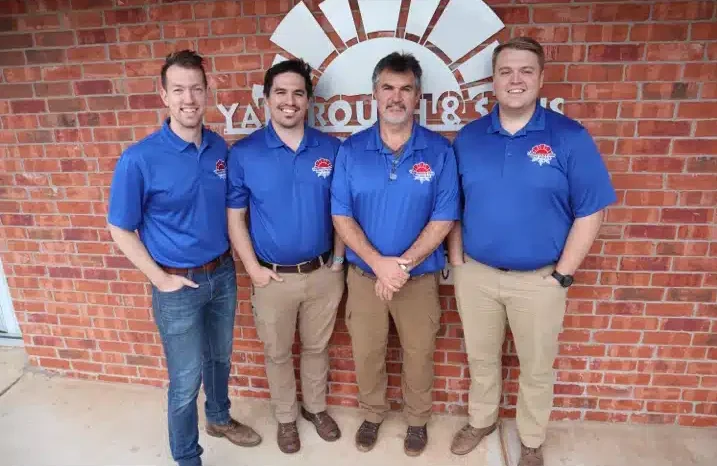 Contact Us for Emergency Indoor Air Quality Services
If you find yourself in need of emergency indoor air quality services in OKC, don't hesitate to contact Yarbrough and Sons. Our experienced technicians are available round the clock to restore your comfort and peace of mind. Call us now, and let us handle your emergency indoor air quality needs with efficiency and professionalism.