Choose Quality. Choose Comfort. Choose the Family That Cares.
Water Heater Installation
Family Owned & Operated
Trusted & Highly Rated Service
Responsive & Timely Service
Family Owned & Operated

Trusted & Highly Rated Service

Responsive & Timely Service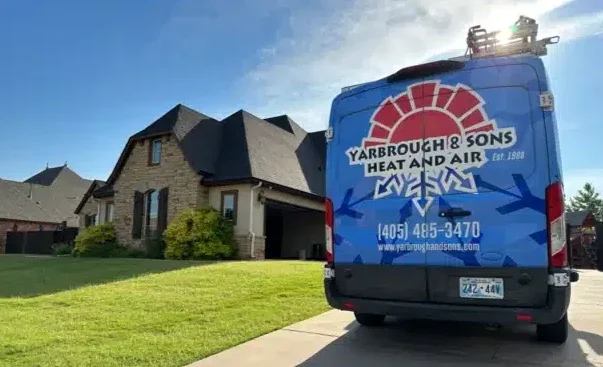 Water Heater Installation in Oklahoma City, OK
Fast And Reliable Water Heater Installation in OKC
When it's time for a new water heater installation in Oklahoma City, OK, count on our team at Yarbrough & Sons. We're here to assist you in finding the perfect water heater for your home. Whether you're considering a traditional gas or electric water heater or exploring tankless options, we'll guide you to the best fit.
When to Consider Water Heater Replacement
Wondering if it's time for a water heater upgrade in Oklahoma City? We get it; no one wants to spend unnecessarily. However, you stand to reap a number of benefits when you replace an old water heater in OKC with a brand new one. Reach out to us when:
Your current water heater can't meet your hot water demands.
Costly repairs are needed for your old water heater.
Your old water heater requires frequent repairs and the cost is adding up .
You're looking for a larger or different type of water heating system.
Selecting the Right New Water Heater
We'll help you discover the ideal new water heater tailored to your specific needs. Our team will ask a few questions, using your responses to pinpoint the right solution. We will never recommend that you install a water heater in Oklahoma City, OK that we would not be happy using in our own home. We'll inquire about:
Whether your current water heater adequately meets your needs
The number of people in your household
How frequently you use your water heater
Your energy-saving preferences
Any desire you might have for a different type of system.
Our Oklahoma City Water Heater Installation Process
When you reach out for water heater installation in Oklahoma City, we'll be there every step of the way. We'll assist you in selecting the perfect new water heater, ensuring it's installed in accordance with the manufacturer's specifications. Prior to our departure, we'll thoroughly test your new water heater and encourage you to do the same. In no time, you'll have all the hot water you require.
If, for any reason, you're not satisfied with your new water heater, we'll continue working until you are. We'll also provide guidance on how to maintain it, ensuring it serves you well both now and in the years ahead.
Call our team at Yarbrough & Sons in Oklahoma City, OK today, and we will get you the help you need. Get a new hot water heater that will last for years when you reach out now.
Book Online
Book Online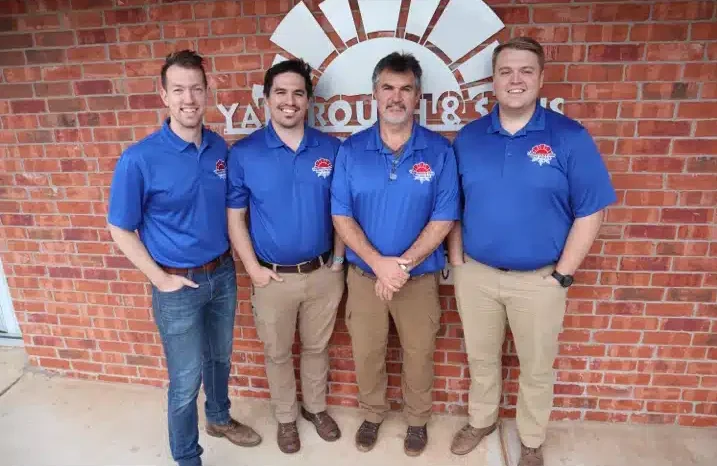 Contact Us for Emergency Water Heater Services
If you find yourself in need of emergency water heater services in OKC, don't hesitate to contact Yarbrough and Sons. Our experienced technicians are available round the clock to restore your comfort and peace of mind. Call us now, and let us handle your emergency water heater needs with efficiency and professionalism.