Choose Quality. Choose Comfort. Choose the Family That Cares.
Purcell, OK
Family Owned & Operated
Trusted & Highly Rated Service
Responsive & Timely Service
Family Owned & Operated

Trusted & Highly Rated Service

Responsive & Timely Service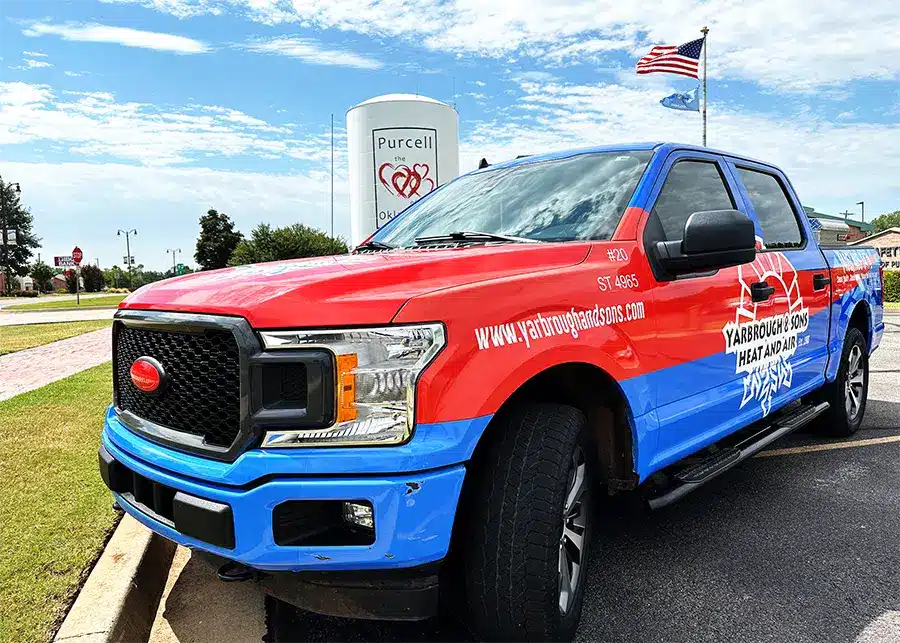 Services in Purcell, OK
Affordable, Quick, and Trustworthy HVAC Services in Purcell
If you're grappling with plumbing or HVAC troubles in Purcell, OK, turn to Yarbrough & Sons Heat and Air. Serving homes and businesses since 1988, we are driven by a family-oriented ethos. Treating our customers like family, we prioritize trust and aim to foster lasting relationships through our HVAC services. Your comfort and satisfaction are our priorities.
Free Estimates in Purcell, OK
We provide free estimates for everything from minor Heating Cooling and Plumbing repairs to extensive replacements. We'll walk you through all your options, ensuring you make informed decisions about your home.
Plumbing Services in Purcell, OK
For all your Plumbing needs in Purcell, OK, our team has you covered. Contact us today for fast and efficient plumbing solutions. Our comprehensive range of plumbing services includes:
Expert Plumbing Repairs
Professional Plumbing Installation
Thorough Plumbing Inspections
Reliable Water Heater Services
Effective Drain & Sewer Cleaning
Trustworthy Sewer Repair & Replacement
Quality Toilets, Faucets & Sinks
Luxurious Tubs & Showers
Dependable Garbage Disposals
When it comes to reliable and top-notch plumbing services, choose us as your go-to solution in Purcell, OK. Our experienced team is committed to delivering high-quality workmanship and customer satisfaction. Don't hesitate to give us a call and experience the difference we can make for your plumbing needs.
Air Conditioning Services in Purcell, OK
If your air conditioning system suddenly malfunctions during scorching days, it's crucial to take immediate action. Look out for any of the following signs as they might indicate a problem:
Unusual noises coming from your AC equipment
Strange odors when the system kicks on
Inconsistent airflow in different rooms of your home or business
Inaccurate temperature readings on the thermostat
Water leakage around the AC unit
Continuously rising energy bills
If you come across any of these issues, don't hesitate to reach out to us. Our experienced technicians can often resolve minor problems. However, if your AC is between 12-20 years old, it might be time to consider a replacement. We offer flexible Financing options to suit your budget, ensuring your utmost satisfaction with our services.
Heating Services in Purcell, OK
Many Heating issues often exhibit similar warning signs to AC problems. These signs include unusual sounds and uneven heating. However, if you experience any of the following, it is highly recommended to have Yarbrough & Sons inspect your heating system:
Frequent cycling of the system
Increased condensation on windows
Inconsistent temperatures throughout rooms
Noticeable increase in dust within your home
Persistent coldness despite thermostat settings
It is crucial to note that a furnace pilot light burning yellow may indicate the emission of dangerous carbon monoxide gas. This situation demands immediate attention.
For professional assistance in resolving any heating concerns and maintaining a safe and comfortable environment, Yarbrough & Sons is here to help. Ensure the well-being of your heating system and the safety of your family by contacting us today.
Indoor Air Quality in Purcell, OK
For optimal health and well-being, it's crucial to prioritize indoor air quality. Did you know that we spend approximately 90% of our time indoors? Unfortunately, poor air quality can have severe consequences, such as the development of lung disease and even cancer. Shockingly, indoor air pollutants can reach levels 2-5 times higher than those outdoors.
Air Purifiers: Our advanced air purifiers ensure the removal of harmful particles, promoting cleaner and fresher indoor air.
Whole-House Ventilation Systems: These systems provide continuous fresh air circulation throughout your home, effectively reducing stagnant air and maintaining a healthier environment.
Air Filters: Improve the air quality by using our high-quality air filters that capture and eliminate dust, allergens, and other pollutants.
UV Lights: Our cutting-edge UV lights are designed to eliminate bacteria, viruses, and mold that may otherwise circulate in the air you breathe.
Humidifiers and Dehumidifiers: Maintain optimal humidity levels with our state-of-the-art humidifiers and dehumidifiers, ensuring a comfortable living environment and reducing the risk of respiratory issues.
Carbon Monoxide Alarms: Stay safe with our reliable carbon monoxide alarms that quickly detect this odorless gas, alerting you and your loved ones to potential dangers.
Maintenance Membership
Prevent small problems from becoming major ones with our Maintenance Membership program. Regular HVAC maintenance helps systems last longer, work more efficiently, and require fewer repairs. We have three membership levels to fit your needs and budget, all offering two annual maintenance visits, priority scheduling, and discounts.
Connect with Yarbrough & Sons for Superior HVAC and Plumbing Solutions Today
Yarbrough & Sons is committed to honoring your time and safeguarding your home. Our expert crew ensures punctual service and maintains a spotless work area post-service. We appreciate our customers and aspire to be your first choice for Heating, Cooling, and Plumbing repairs.
Dial (405) 389-1806 to reach out to Yarbrough & Sons for all your HVAC and plumbing requirements
Book Online
Book Online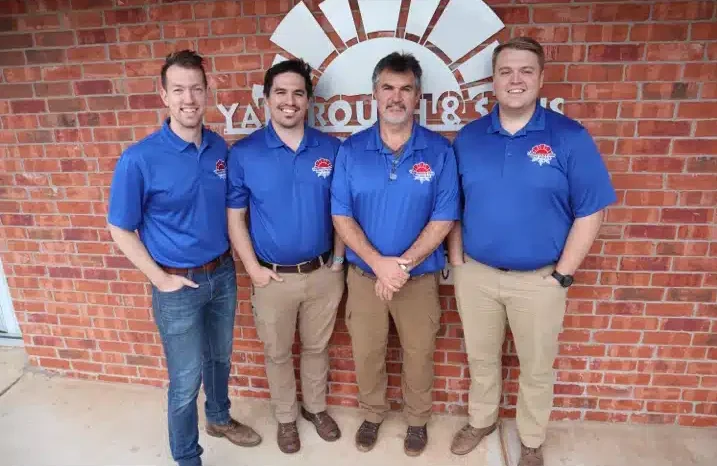 Contact Yarbrough & Sons for Immediate HVAC Relief in Purcell, OK
When your heating or air conditioning system malfunctions, waiting for days for repairs is unbearable. Living without HVAC is miserable!
Dial (405) 389-1806 any time, any day, 365 days a year, for prompt emergency HVAC service in Purcell, OK.
Don't endure discomfort. Yarbrough & Sons is at your service. Our technicians swiftly diagnose and offer solutions. We prioritize transparency, ensuring honest estimates without unnecessary upsells.
Purcell FAQ's
Yarbrough & Sons: Purcell OK's Premier Air Conditioning Plumbing & Heating Provider
Comprehensive Services for Optimal Comfort and Efficiency
Yarbrough & Sons is proud to serve the community of Purcell, Oklahoma, offering top-notch Air Conditioning Plumbing & Heating in services. Our team of highly trained professionals is dedicated to ensuring your home or business is comfortable year-round and your systems are running at peak efficiency.
Heating Services
As Purcell's leading Air Conditioning Plumbing & Heating service provider, we specialize in various heating systems, including furnaces and heat pumps. Whether you're looking for installation, repair, or routine maintenance, we've got you covered. Our team ensures your heating system is reliable during Oklahoma's colder months.
Cooling Services
Oklahoma summers can be intense. That's why our comprehensive cooling services, including air conditioning repair, installation, and maintenance, are essential. We make sure your AC unit is working optimally, providing you with a cool and comfortable environment during the hottest days.
Plumbing Services
Plumbing issues can quickly turn into significant problems if not addressed promptly. Our expert plumbers at Yarbrough & Sons provide a wide range of plumbing services, from leak repairs to drain cleaning and everything in between. We strive to resolve your plumbing concerns efficiently and effectively, minimizing disruption to your daily routine.
The Yarbrough & Sons Heating, Cooling & Plumbing Difference
What sets us apart is our commitment to customer satisfaction and our use of the latest technologies. We understand that every home or business has unique heating, cooling, and plumbing needs. That's why we offer customized solutions tailored to your specific requirements.
Choose Yarbrough & Sons for all your heating, cooling, and plumbing needs in Purcell, Oklahoma. Our team, expertise, and commitment to service excellence make us the best choice in the area. Experience the Yarbrough & Sons difference today!
For more information or to schedule a service, contact us at Yarbrough & Sons. We're here to ensure your comfort, no matter the weather or plumbing issue. We are proud to serve Purcell with the best possible Air Conditioning Plumbing & Heating services.
As always, we are proud to offer many Financing options, with an Easy Application Process.