Choose Quality. Choose Comfort. Choose the Family That Cares.
Sewer Repair And Replacement
Family Owned & Operated
Trusted & Highly Rated Service
Responsive & Timely Service
Family Owned & Operated

Trusted & Highly Rated Service

Responsive & Timely Service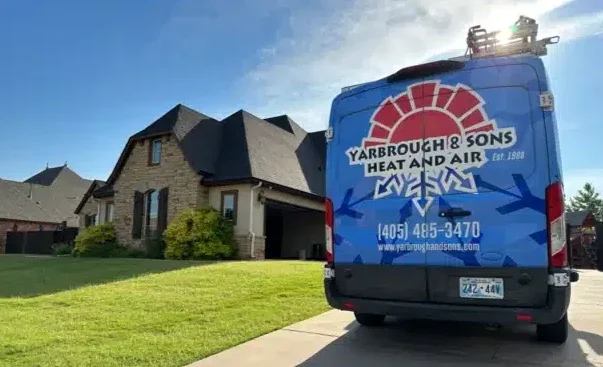 Sewer Repair & Replacement in Oklahoma City, OK
Reliable And Affordable Sewer Repair & Replacement in OKC
When you're having sewer problems, call us at Yarbrough & Sons right away. Don't wait around, or you may end up with even more of a mess on your hands. Our team is here for you, and we are ready and waiting to help you out. We'll work with you to make sure you get the solutions you need as fast as we can get them to you so you can go back to your normal schedule soon.
Why Choose Us for Your Oklahoma City Sewer Repair or Replacement
At Yarbrough & Sons, we are proud to be your go-to OKC sewer repair and replacement experts. People love us because:
Our upfront pricing and financing options
We treat your home as if it were our own
Our licensed techs are knowledgeable and friendly
We're available 24/7 for emergencies
We put our customers first, always
What Causes Sewer Line Problems in Oklahoma City, OK?
Sewer line problems in OKC have a number of causes. If your house has settled or shifted, that can cause cracks or breaks in your sewer line. Storms can cause similar problems, especially if they move a lot of dirt from around your lines very quickly.
Tree roots are another common cause of sewer problems. The roots can spread out as far or farther than the crown of the tree, making it hard to keep them away from sewer lines. They love the water and waste, so they may grow towards and eventually into your sewer lines.
Signs You Need Sewer Repair in Oklahoma City, OK
You may need a OKC sewer repair if:
Your home has unusual draining patterns, like the downstairs tub fills up every time the washer drains
You have soggy or overgrown places in your yard
You can smell sewer odors from your home or your yard
Your pipes gurgle frequently
You see sewage flowing into your house. Even if it's contained in something like a tub or a sink, you need to have your sewer looked at.
Our OKC Sewer Line Repair & Sewer Line Replacement Process
We'll start by coming out and evaluating your sewer. If we need to, we'll send a camera down it to figure out what is going on and what might be causing your sewer issues.
Once we know what has gone wrong, we'll come up with a plan to fix it. We'll run that plan by you. If you approve it, we'll get to work right away. Our team will work fast and test to make sure your sewer is working well before we leave.
Trenchless Sewer Repair in Oklahoma City, OK
When we can, we'll use trenchless sewer repair techniques to fix your lines. This involves accessing and repairing or replacing your sewer via the hatch in your home or your yard, rather than digging up the whole line.
If we believe that trenchless sewer repair in OKC is the best option for you, we'll let you know and start as soon as you give your approval.
Get Your Oklahoma City Sewer Working Well Again Today!
Call us at Yarbrough & Sons today or whenever you need help with your OKC sewer line. We'll be there quickly and we won't rest until everything is flowing the way you need it to again. Make your appointment now!
Book Online
Book Online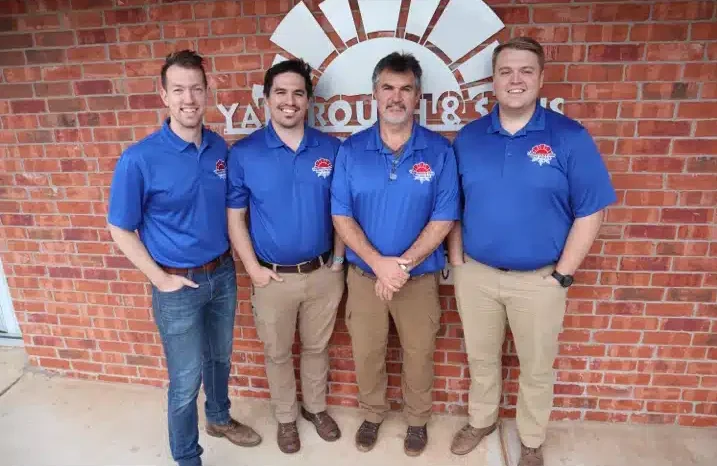 Contact Us for Emergency Plumbing Services
If you find yourself in need of emergency plumbing services in OKC, don't hesitate to contact Yarbrough and Sons. Our experienced technicians are available round the clock to restore your comfort and peace of mind. Call us now, and let us handle your emergency plumbing needs with efficiency and professionalism.
OKC Sewer Repair & Replacement FAQ