Choose Quality. Choose Comfort. Choose the Family That Cares.
Ductless AC
Family Owned & Operated
Trusted & Highly Rated Service
Responsive & Timely Service
Family Owned & Operated

Trusted & Highly Rated Service

Responsive & Timely Service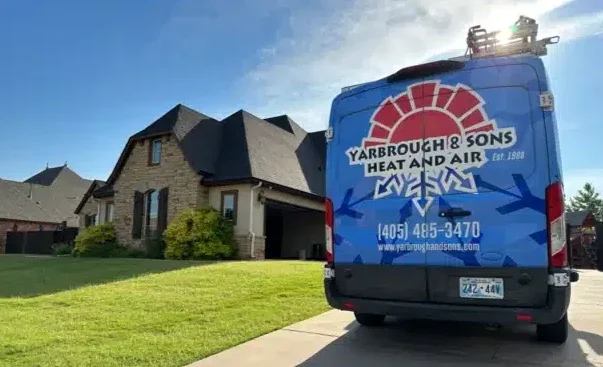 Ductless AC In Oklahoma City, OK
Reliable And Affordable Ductless AC Services In OKC
When faced with the challenge of living in an older or smaller home in Oklahoma City that lacks the space for traditional ductwork, what's the solution for efficient cooling? The answer is simple: Ductless AC systems! These systems are perfect for homes that either can't accommodate ductwork or homeowners who prefer not to have them. With Yarbrough & Sons, you can enjoy the benefits of a ductless mini-split system, ensuring energy-efficient comfort throughout the year. From installation to repairs and replacements, our team has got you covered.
Reach out to Yarbrough & Sons today to schedule your ductless AC services.
OKC Ductless AC Installation
Considering a cooling solution without the complexities of ductwork? A ductless mini-split AC system is your answer. Our team at Yarbrough & Sons ensures a hassle-free installation process, providing you with efficient comfort. Our technicians are not only trained but also offer same-day service, ensuring you get the comfort you need, when you need it.
Oklahoma City Ductless AC Replacement
Is your current ductless system showing signs of wear and tear? Sometimes, repairs might not be enough. Here are some indicators that it's time for a replacement:
Your system is 10 to 15 years old.
Difficulty in switching between heating and cooling modes.
Absence of air from one or more air handlers.
Unusually high energy bills.
For a professional ductless AC replacement in Oklahoma City, trust Yarbrough & Sons. We prioritize quality and precision in every job.
OKC Ductless AC Repair
Every system, no matter how efficient, will require repairs at some point. Whether it's a clogged filter, a malfunctioning fan, or a refrigerant leak, our team is equipped to handle it. We offer same-day repairs in Oklahoma City, ensuring your comfort isn't compromised. Plus, our maintenance services ensure your ductless system runs smoothly all year round.
Reach out to Yarbrough & Sons for reliable repair services.
Why Choose Yarbrough & Sons For Ductless AC Services In OKC?
At Yarbrough & Sons, our driving force is our unwavering commitment to excellence. Here's why we stand out:
Integrity and Trust: We value transparency and honesty in all our dealings. No hidden fees, no surprises.
Expertise: Our technicians undergo continuous training and are certified, ensuring top-notch service.
Prompt Service: We believe in timely service. Call us, and we'll be there ASAP.
Customer Satisfaction: Our primary goal is your comfort and satisfaction. This commitment to excellence is why our customers recommend us.
Experience the Yarbrough & Sons difference. Contact us today for all your ductless AC needs in Oklahoma City.
Book Online
Book Online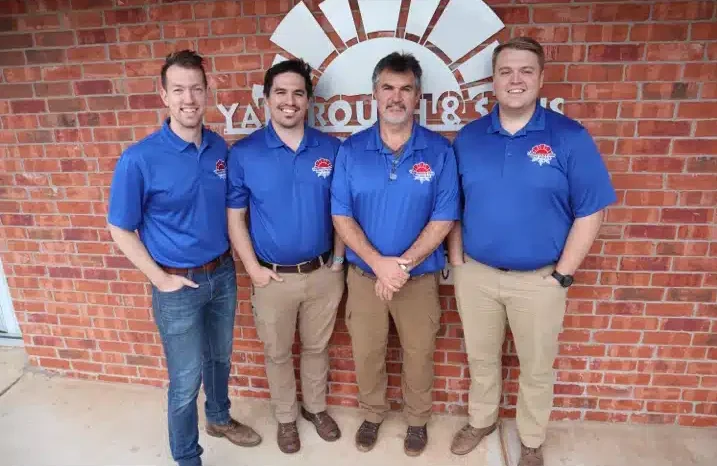 Contact Us for Emergency Air Conditioning Services
If you find yourself in need of emergency air conditioning services in OKC, don't hesitate to contact Yarbrough and Sons. Our experienced technicians are available round the clock to restore your comfort and peace of mind. Call us now, and let us handle your emergency air conditioning needs with efficiency and professionalism.