Choose Quality. Choose Comfort. Choose the Family That Cares.
Bridge Creek, OK
Family Owned & Operated
Trusted & Highly Rated Service
Responsive & Timely Service
Family Owned & Operated

Trusted & Highly Rated Service

Responsive & Timely Service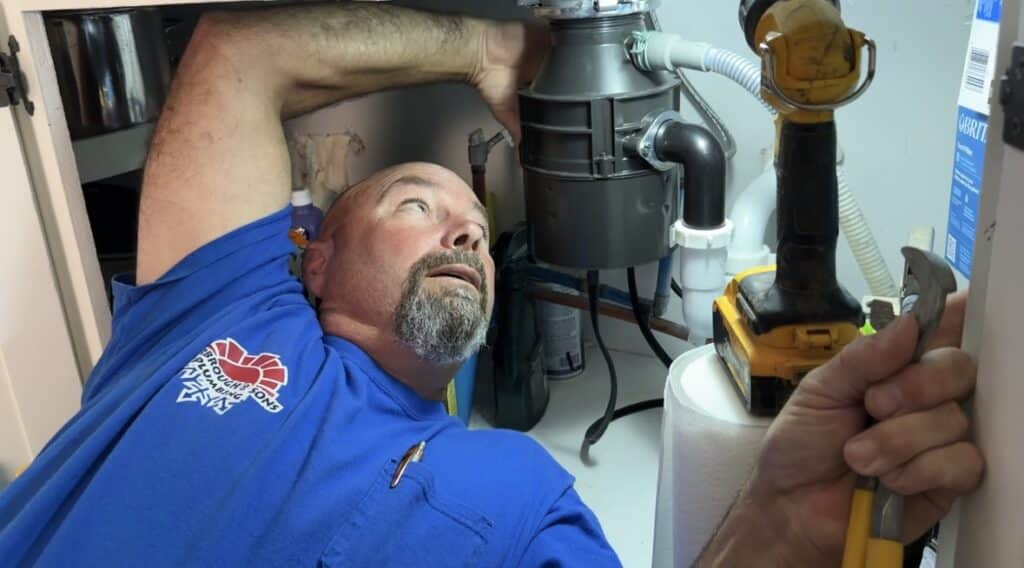 Heating, Cooling, and Plumbing Services in Bridge Creek, OK
Economical, Swift, and Trustworthy HVAC Services in Bridge Creek
Facing issues with your plumbing or HVAC systems in Bridge Creek? Look no further than Yarbrough & Sons Heat and Air. Since 1988, we have been committed to serving both residential and commercial properties throughout the area, with a strong emphasis on family values. Our philosophy is rooted in treating each customer as part of our extended family, cultivating trust and building enduring relationships through our superior HVAC services.
Free Estimates in Bridge Creek, OK
Discover cost-free estimates encompassing a broad spectrum of services, ranging from minor heating, cooling, and plumbing repairs to extensive replacements. Our skilled team guides you through all available options, empowering you to make informed decisions about your Bridge Creek home.
Plumbing Services in Bridge Creek, OK
Comprehensive Plumbing Solutions in Bridge Creek, OK
For all your plumbing needs in Bridge Creek, we've got you covered. Reach out to us today for prompt and efficient plumbing solutions. Our extensive plumbing services include:
Expert Plumbing Repairs
Professional Plumbing Installation
Thorough Plumbing Inspections</li>
Reliable Water Heater Services
Effective Drain & Sewer Cleaning
Trustworthy Sewer Repair & Replacement
Quality Toilets, Faucets & Sinks
Luxurious Tubs & Showers
Dependable Garbage Disposals
Choose us as your go-to solution for reliable and top-notch plumbing services in Bridge Creek, OK. Our experienced team is dedicated to delivering high-quality workmanship and ensuring customer satisfaction. Give us a call and experience the difference we can make for your plumbing needs.
Air Conditioning Services Bridge Creek, OK
xl gizmo:lg:max-w-[40rem] gizmo:xl:max-w-[48rem] xl:max-w-3xl } group final-completion">
Heating Services in Bridge Creek, OK
Efficient Heating Services in Bridge Creek, OK
Heating issues often display warning signs similar to AC problems, such as unusual sounds and uneven heating. However, it's crucial to have Yarbrough & Sons inspect your heating system if you notice any of the following:
<li>Frequent Cycling: Your system turning on and of
f frequently.</li
>
Increased Condensation: More condensation forming on windows.
Inconsistent Temperatures: Variations in room temperatures.
Noticeable Dust Increase: A sudden rise in dust levels at home.
Persistent Coldness: The home stays cold despite thermostat adjustments.
Crucially, a furnace pilot light burning yellow may indicate dangerous carbon monoxide emission, requiring immediate attention.
For professional assistance in addressing heating concerns and ensuring a safe, comfortable environment, Yarbrough & Sons is your trusted partner in Bridge Creek. Contact us today to safeguard your heating system and your family's safety.
Indoor Air Quality in Bridge Creek, OK
Ensure Healthy Indoor Air Quality in Bridge Creek, OK
Prioritizing indoor air quality is paramount for your well-being. Did you know that we spend approximately 90% of our time indoors? Unfortunately, subpar air quality can lead to severe consequences, including lung disease and even cancer. Surprisingly, indoor pollutants can reach levels 2-5 times higher than outdoors.
<h2>Our Solutions:
1. Air Purifiers: Employ cutting-edge systems to eliminate harmful particles, fostering cleaner and fresher indoor air.
2. Whole-House Ventilation Systems: Guarantee uninterrupted fresh air circulation to reduce stagnant air and maintain a healthier environment.
3. Air Filters: Utilize top-quality filters to capture and eliminate dust, allergens, and other pollutants.
4. UV Lights: Implement advanced lights designed to eradicate bacteria, viruses, and mold circulating in the air.
5. Humidifiers and Dehumidifiers: Utilize state-of-the-art devices to maintain optimal humidity levels, ensuring comfort and reducing respiratory risks.
6. Carbon Monoxide Alarms: Trustworthy alarms promptly detect this odorless gas, ensuring safety for you and your loved ones.
Maintenance Memberships in Bridge Creek, OK
Avoid small problems turning into major ones with our rget="_blank" rel="noopener">Maintenance Membership Program. Regular HVAC maintenance not only extends the system's lifespan but also enhances efficiency, minimizing the need for repairs. Select from three membership levels tailored to your needs and budget, each offering two annual maintenance visits, priority scheduling, and exclusive discounts. Keep your HVAC system operating at its best with our comprehensive program.
Get in Touch with Yarbrough & Sons for Plumbing & HVAC Assistance Today
At Yarbrough & Sons, we respect your time and the integrity of your home. Our professional team ensures punctuality and leaves your work area in impeccable condition. Valuing each customer, we aim to be your preferred choice for HVAC repair.
<p>Call Yarbrough & Sons at (405) 389-1806 for all your HVAC and plumbing needs in Bridge Creek, OK!
Book Online
Book Online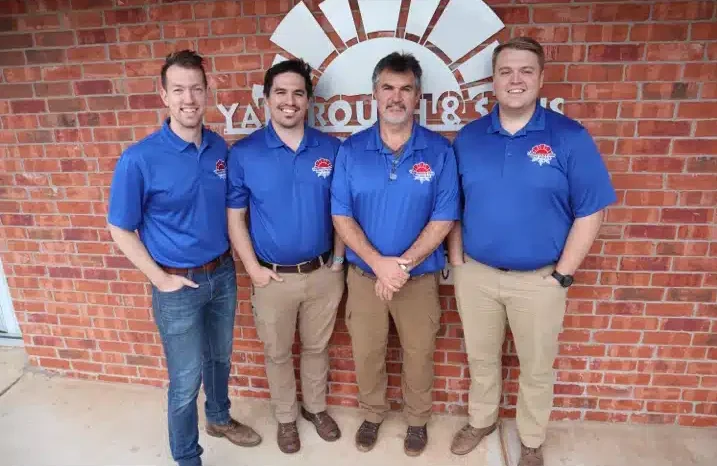 Emergency HVAC Relief in Bridge Creek, OK
When your heating or air conditioning system falters, enduring days without proper repair is unthinkable. Living without HVAC is miserable!
Call (405) 389-1806 anytime, any day, 365 days a year, for immediate emergency HVAC and Plumbing scheduling in Bridge Creek.
Say no to discomfort. Yarbrough & Sons is here for you. Our technicians promptly diagnose issues and provide solutions. We prioritize transparency, offering honest estimates without unnecessary upsells.
Bridge Creek FAQ's
Yarbrough & Sons: Heating | AC | Plumbing Services Bridge Creek
At Yarbrough & Sons, we take pride in offering first-rate HVAC and plumbing services to the residents of Bridge Creek. Our skilled professionals are committed to ensuring your home or business stays comfortable throughout the year, with all systems functioning at their best.
Heating Solutions
As a leading provider of Heating | AC | Plumbing Services in Bridge Creek, we specialize in a variety of heating systems, including furnaces and heat pumps. Whether it's installation, repair, or regular maintenance, our team works diligently to make sure your heating system performs reliably during the chilliest months.
Cooling Solutions
The summers in Bridge Creek can be harsh. That's why our comprehensive cooling services, which include AC repair, installation, and maintenance, are vital. We work to ensure your AC unit is functioning at its best, offering a cool and pleasant environment during the warmest days.
Plumbing Solutions
Addressing plumbing issues promptly is key. Our expert plumbers at Yarbrough & Sons offers a broad spectrum of services, from fixing leaks to cleaning drains. Our goal is to resolve your plumbing issues effectively, causing minimal disruption to your daily routine.
What distinguishes us is our dedication to customer satisfaction and our utilization of cutting-edge technologies. Understanding that each home or business has unique heating, cooling, and plumbing requirements, we provide bespoke solutions tailored to meet your specific needs.
Choose Yarbrough & Sons Heating AC & Plumbing for all your HVAC and plumbing requirements in Bridge Creek. Our combination of qualified team, technical expertise, and commitment to superior service makes us the top choice in the region. Experience the Yarbrough & Sons difference today!
The Yarbrough & Sons Heating | AC | Plumbing Services Bridge Creek
For further information or to arrange a service, get in touch with us at Yarbrough & Sons. We're here to ensure your comfort, regardless of the weather or any plumbing issues. As proud providers of top-tier HVAC and plumbing services in Bridge Creek, we also offer a range of Financing options, with an Easy Application Process.